Podcast: Play in new window | Download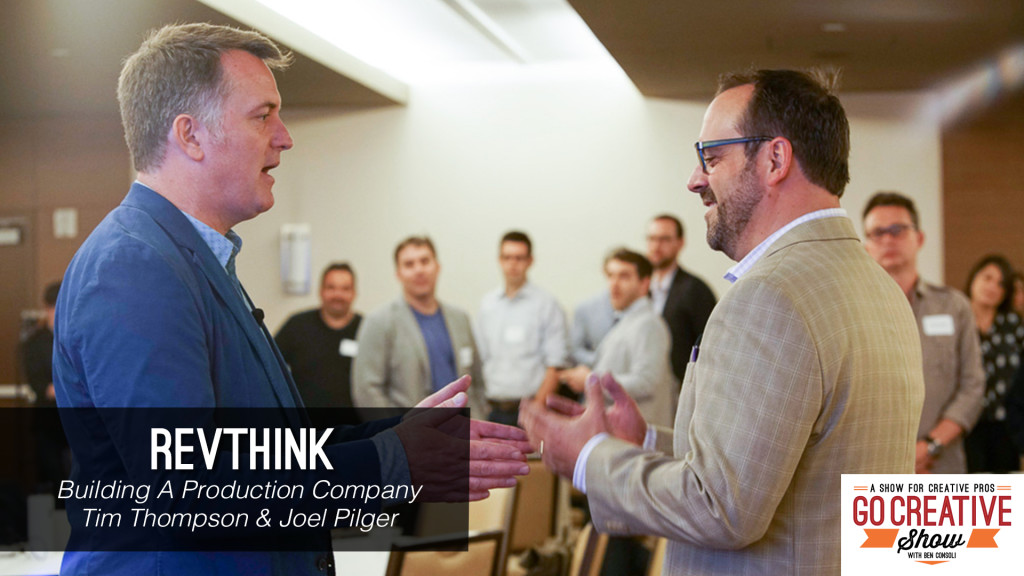 IN THIS EPISODE:
Tim Thompson and Joel Pilger from RevThink join host and commercial director Ben Consoli to teach the Go Creative Show listeners how to build a successful production company.
The Go Creative Show is supported by
Hedge
Rule Boston Camera
PremiumBeat
Shutterstock
News Shooter

The PremiumBeat.com Song of the Week
Listen to this weeks full track: Tourist by Harrison Amer
Spotlight: RevThink
What is RevThink and who is it for

Common mistakes for studios and production companies

Who to hire and why

What is the difference between marketing and advertising

Do you really need a salesperson

Recognizing your weaknesses and finding people who can compliment your strengths

How important is social media for your production company

Understanding who is your best customer and how to find them

and much much more!
SUBSCRIBE:
LINKS:
SHOW SUPPORTERS:
Hedge – The fastest way to backup media.
Hedge
Rule Boston Camera – Buy. Rent. Create.
www.rule.com // Rule's Event Page
PremiumBeat – Premium Royalty-Free Music and Sound
www.premiumbeat.com
Shutterstock – Stock footage and photos you'll love
www.shutterstock.com
News Shooter – Making the real world look as good as cinema
NewsShooter.com
Like this episode? Share!