Cherry Cinematography (with Newton Thomas Sigel ASC)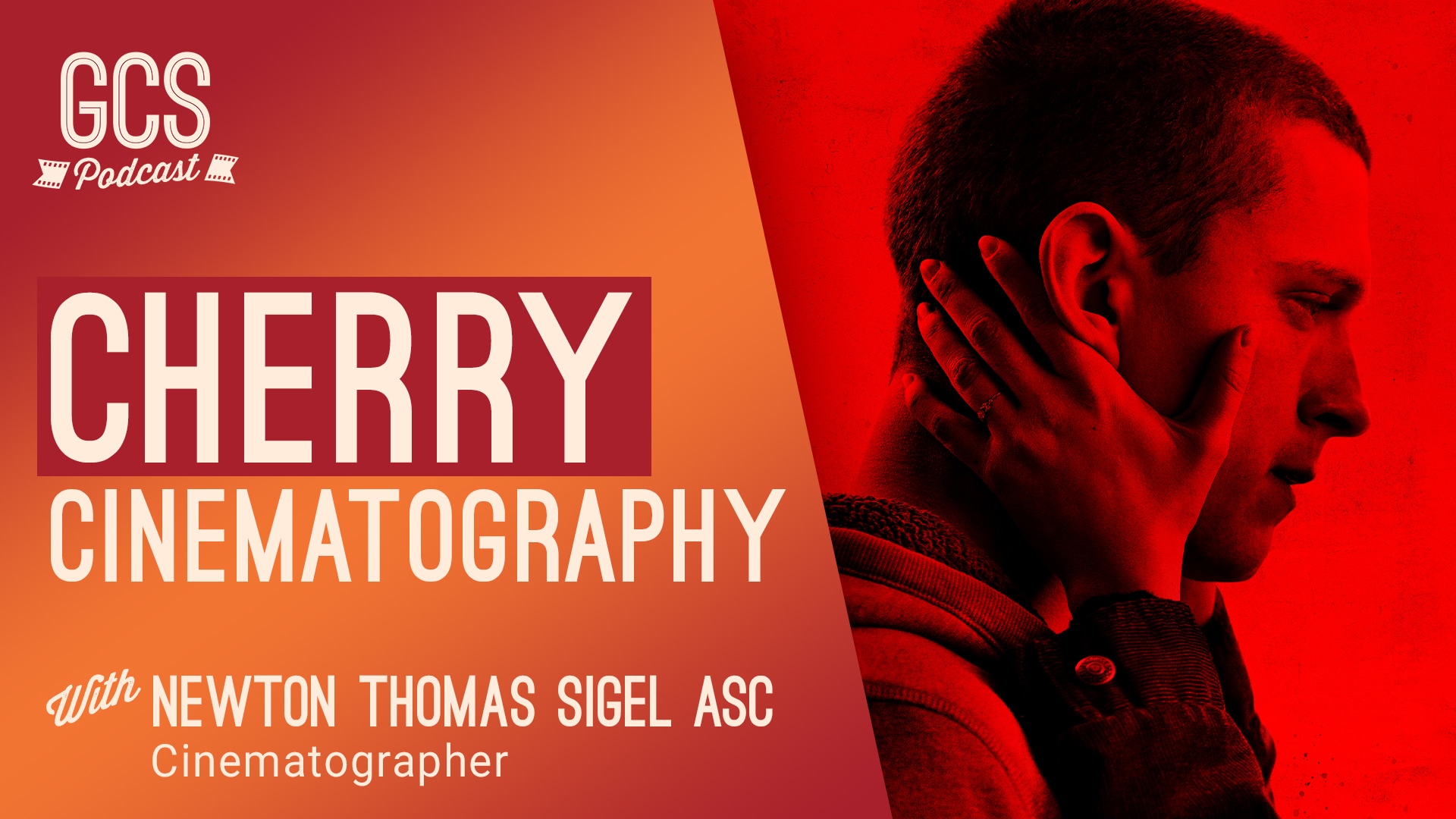 The Russo Brothers' new film CHERRY is really six films in one. Each chapter has its own unique style, lens package, and lighting technique. Learn how cinematographer Newton Thomas Sigel ASC created six distinctive looks for this visually-stunning film.
Tom and Go Creative Show host, Ben Consoli, discuss creating the feeling of romance with vintage anamorphic lenses, using wide angle lenses so Tom Holland's character felt trapped, showing drug addiction through tilt shift lenses, using a special infrared 3D camera rig, and more!
What you will learn in this episode:
Creating distinct looks for each chapter (00:56)
Using vintage anamorphic lenses for a romantic feel (05:56)
Using wide angle lenses for the "Basic" army training chapter (13:42)
How wide angle lenses make characters feel trapped (17:40)
Filming the war chapter with a wide aspect ratio (23:02)
Lighting exterior desert shots (27:49)
Tilt shift lenses and composition for drug addiction (31:24)
"Dope Life" chapter visual approach (37:06)
"Epilogue" dolly tracking shot (50:24)
How an infrared camera was used on a 3D rig (54:12)
Working with the Russo Brothers (01:01:19)
Maintaining consistency throughout various looks (01:05:43)
And more!
Show Links
The Go Creative Show is supported by:
MZed – Education for Creatives
https://gocreativeshow.com/mzed