Fargo Season 2 (with Dana Gonzales) GCS076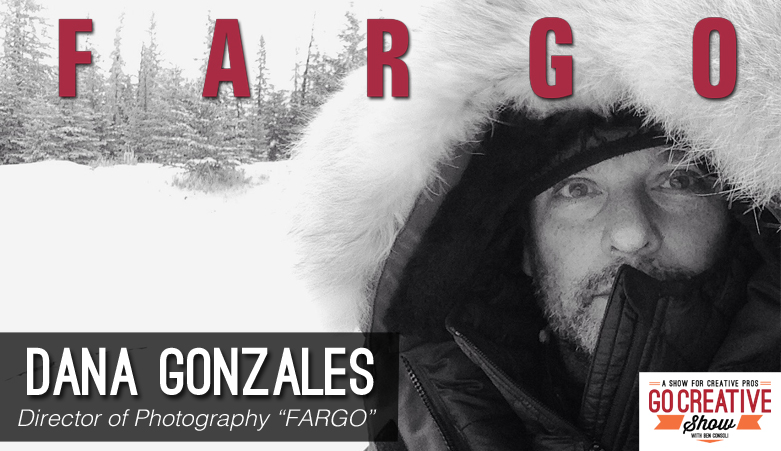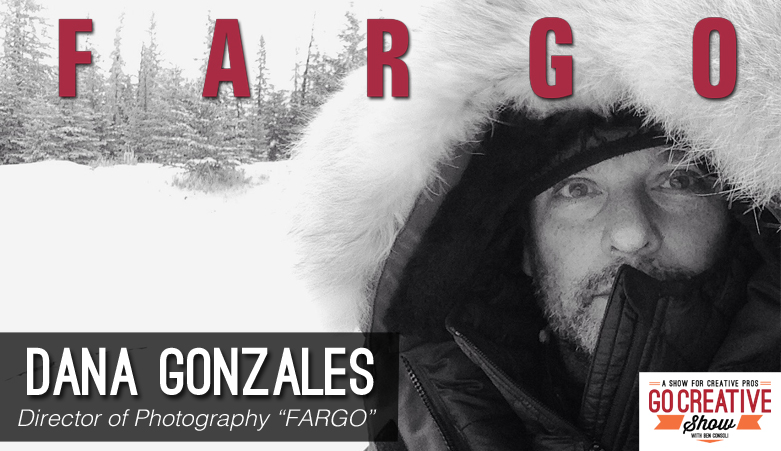 IN THIS EPISODE:
Today we discuss Fargo season 2 with Director of Photography Dana Gonzales and we learn how he achieves the drastically different, yet familiar look of this new season.
The Go Creative Show is supported by
Kessler – www.kesslercrane.com
Rule Boston Camera – www.rule.com
PremiumBeat.com
NewsShooter.com
Shutterstock

The PremiumBeat.com Song of the Week
Spotlight: Dana Gonzales
Dana Gonzales is the brilliant cinematographer and Director of Photography for the hit FX television series FARGO. After an award winning season 1, Dana shares his techniques for creating this seasons 1979 period look. We also discuss Dana's process for creating his looks and what inspired the visual language of Fargo season 2. You'll be surprised how the small details make a big difference.
Shooting a 1979 Fargo

The differences between shooting for a film vs. a TV series

How the photography of William Eggleston inspired season 2

Dana's process in creating a visual language for his projects

Why the Cooke Speed Panchro lenses were the secret to this seasons dynamic look

Shooting with only a flashlight

Why Dana chose the Ronin over the Steadicam

and more…
SOME LINKS MENTIONED IN THE EPISODE:
SUBSCRIBE:
SHOW SUPPORTERS:
Kessler – Innovative Tools for Filmmaking
www.kesslercrane.com
Rule Boston Camera – Buy. Rent. Create.
www.rule.com
PremiumBeat – Premium Royalty-Free Music and Sound
www.premiumbeat.com
NewsShooter – Making the real world look as good as cinema
NewsShooter.com
Shutterstock – Premium Footage and Images
Shutterstock.com