HBO's VICE (With Jerry Ricciotti and Dan Meyers)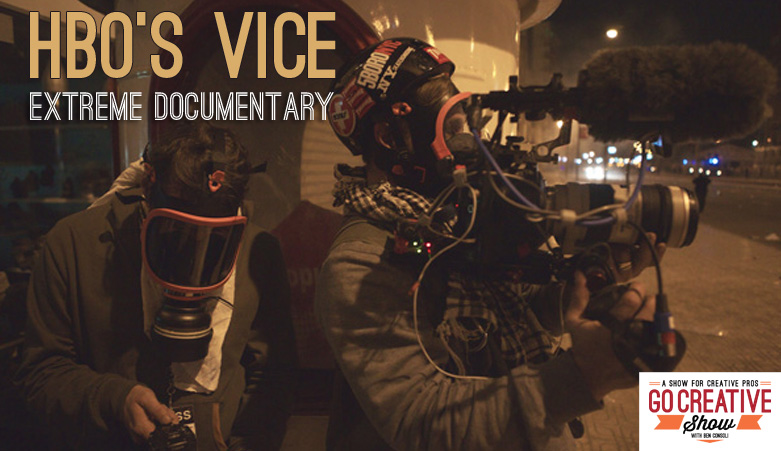 Today your host Ben Consoli speaks with Cameraman Jerry Ricciotti and Equipment Manager Dan Meyer from the HBO Documentary Series VICE. We talk about the dangerous and extreme places they cover around the globe including Afganistan, Libya, North Korea and more, also what cameras they use and why. Plus Ross Shain from Imagineer Systems comes on the show to talk about the rotoscoping and tracking utility Mocha Pro.
You Will Learn:
Why they chose C300

The most terrifying places to shoot in the world

How the current state of news delivery motivated Dan to work on VICE

Why Chicago is one of the most dangerous places on earth

What can we expect in Season 2

Shooting strategies for every corner of the world

Why Arri Amira may be the perfect documentary camera

The strategies behing shooting the real world as it is.

And much more.
LINKS:
SHOW SUPPORTERS & DISCOUNT CODES:
Kessler – Innovative Tools for Filmmaking
www.kesslercrane.com
Rule Boston Camera – Buy. Rent. Create.
www.rule.com
PremiumBeat – Exclusive Royalty-Free Music and Sound
www.premiumbeat.com
NewsShooter – Making the real world look as good as cinema
NewsShooter.com
The PremiumBeat.com Song of the Week
Listen to this week's full track here: Beach Rabbit by Senbei