Judas and the Black Messiah Cinematography (with Sean Bobbitt BSC)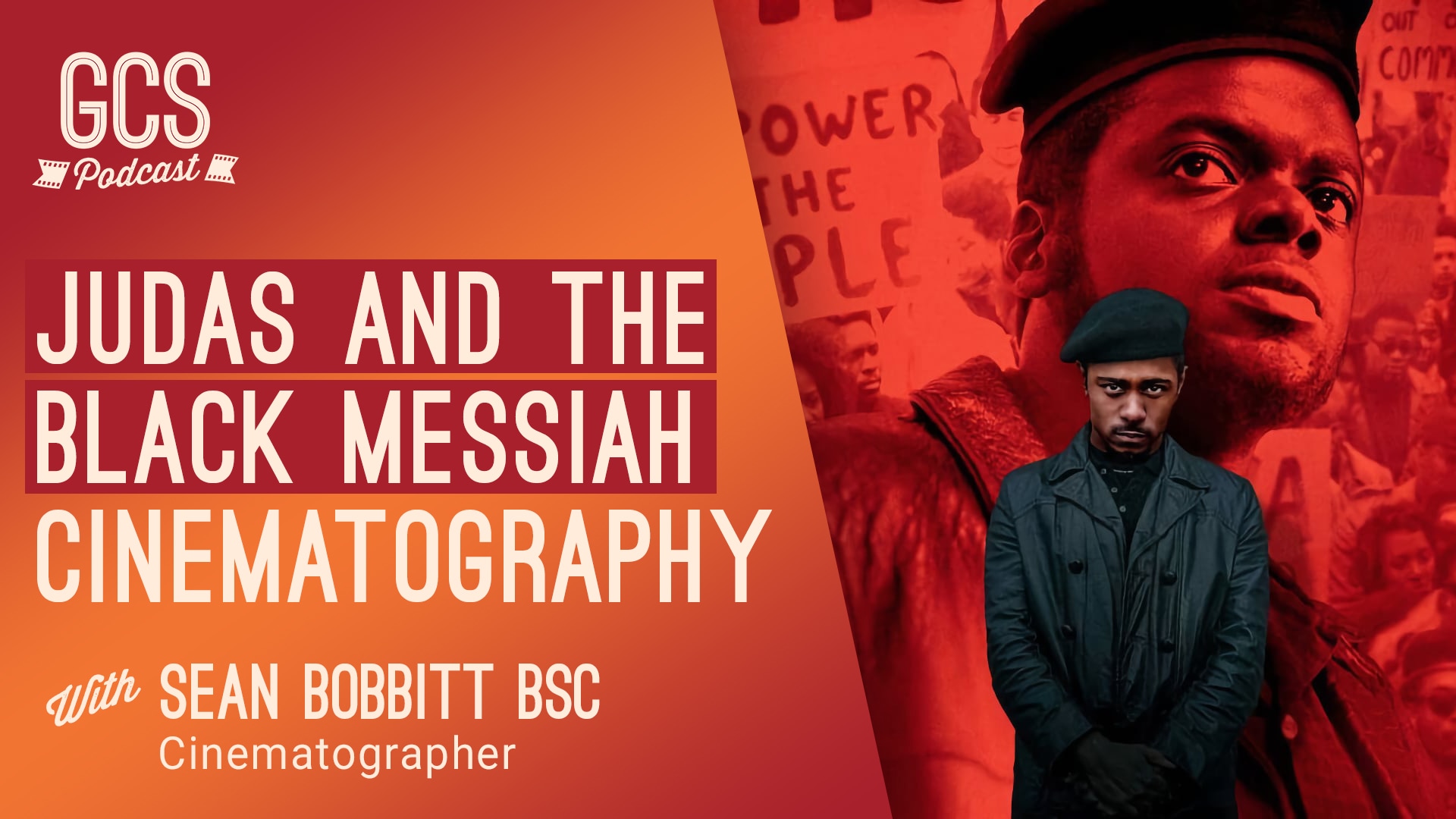 Oscar-nominated film JUDAS AND THE BLACK MESSIAH masterfully replicates the visuals of 1960s Chicago. Inspired by Kodachrome and Ektachrome film stock, Cinematographer Sean Bobbitt BSC explains the film's wide aspect ratio, hand-made lens package, and the proper use for closeups.
Sean and Go Creative Show host, Ben Consoli, discuss adapting to various director's needs, shooting on the Alexa LA and DNA lenses, Sean's collaborative approach to color grading, his love of filming the color green, subtle camera movement, and more!
What you will learn in this episode:
Adapting to director's needs (01:02)
Cinematic approach and use of the color green (07:43)
Filming with the intention of a heavy color grade (16:11)
Pairing the Alexa LF with DNA Lenses (28:11)
Benefits of shooting a wide aspect ratio (34:11)
Is storyboarding necessary? (39:15)
Reserving close-ups for important moments (41:05)
The shot that makes Sean smile in JUDAS (47:26)
Importance of subtle camera movement (50:11)
Was the bar sign reflection shot practically? (52:44)
Why Sean is nervous to work on Captain Marvel 2 (54:25)
And more!
Show Links
The Go Creative Show is supported by:
MZed – Education for Creatives
https://gocreativeshow.com/mzed