Live from Mass Media Expo 2016 GCS108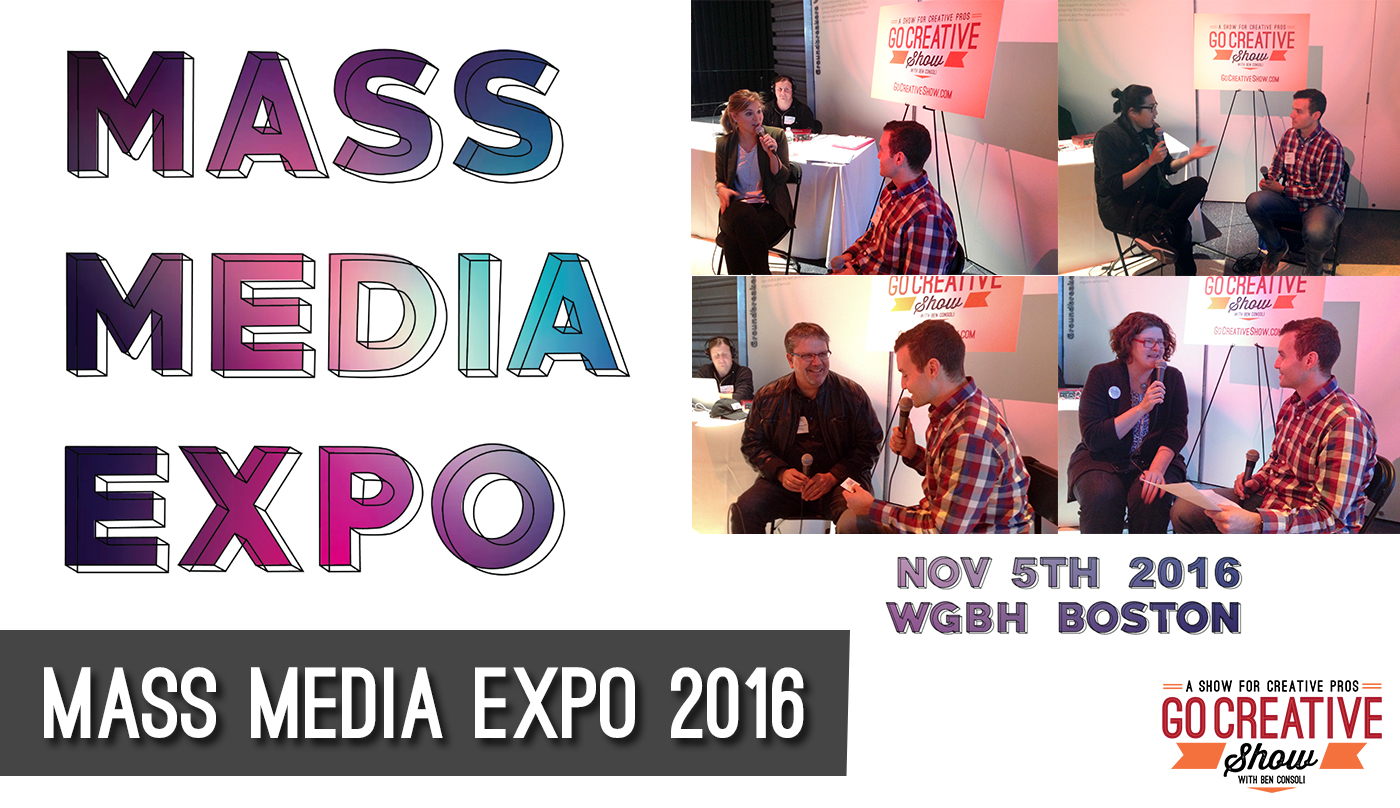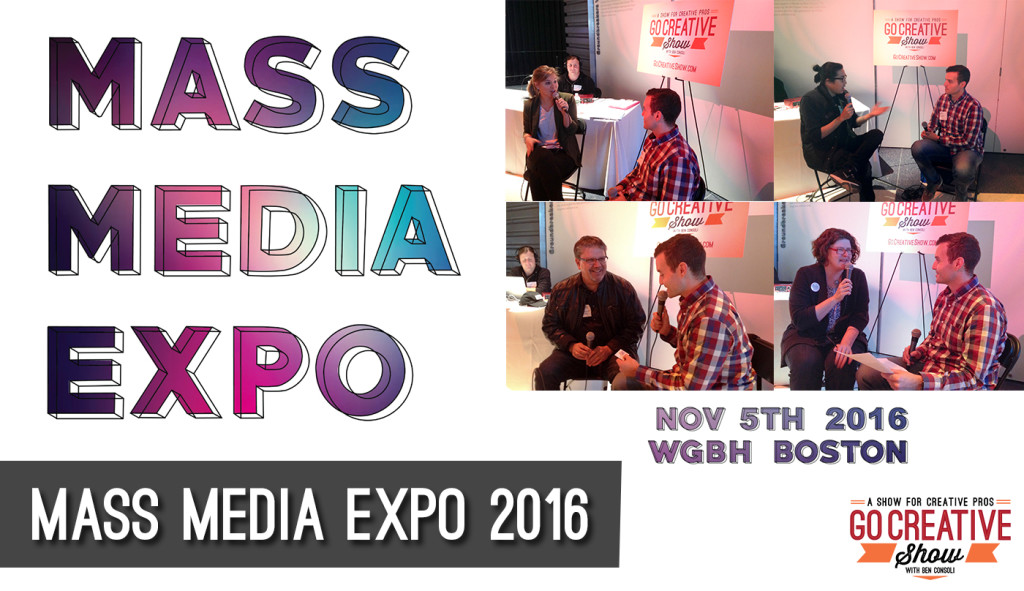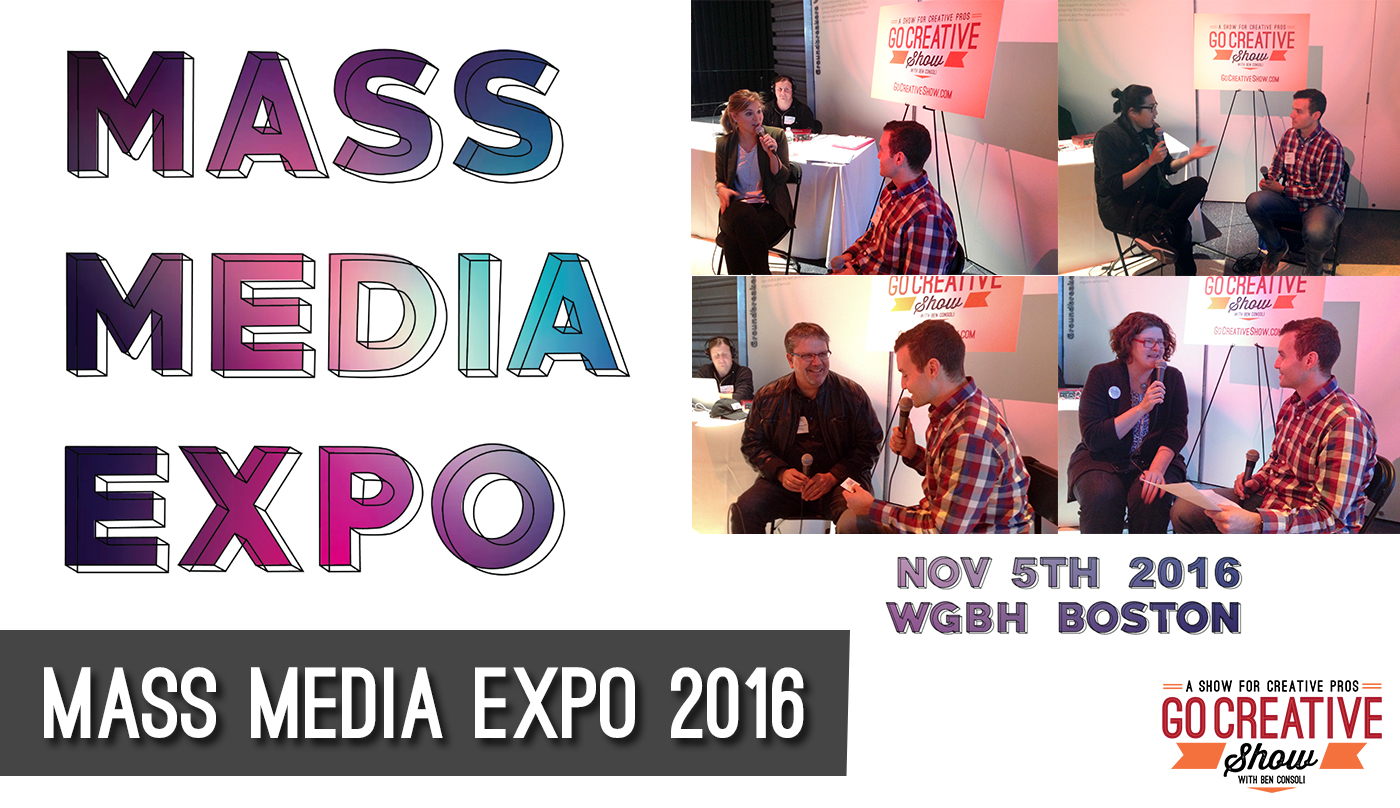 IN THIS EPISODE:
Today we are LIVE from the The Mass Media Expo, and we speak with a huge variety of guests including cinematographers, social media experts, filmmakers, even people who can help you with your taxes!
The Go Creative Show is supported by
Hedge For Mac
Kessler Crane
Rule Boston Camera
PremiumBeat
News Shooter
Shutterstock

The PremiumBeat.com Song of the Week
Listen to this weeks full track: Ultraviolet by Tonemassif
Spotlight: Mass Media Expo
The Mass Media Expo is New Englands largest media convention and home to countless guests, speakers and presenters and The Go Creative Show was conducting interviews live from the show floor. This is a MEGA episode jam packed with interviews from film makers, directors, social media experts, accountants who specialize in the production industries, film composers, and we kick it off with Cinematographer Matt Workman from the Cinematography Database.
Guest List

Matt Workman, Cinematography Database

Tory Starr, WGBH – Director of Social Media

Jay Childs, Director of "Food Fight"
Irene Wechsler, CPA at Tobolsky & Wachsler
Harvey Burrell, Cinematographer, Director, Co-Owner of Windy Films
Adam Roffman, Director "All The President's Heads"
Rashin Fahandej, Multi-Media Artist and Filmmaker
Rasmussen Brothers, Director/Producers and Filmmakers
Kenzie Audette, Frontline 360 View
Bobbie Carlton, Founder of Innovation Nights / Carlton PR
John Rule, of Rule Boston Camera
Bryan Hinkley, Owner/Executive Producer, Gratitude Sound
SOME LINKS TO CHECK OUT:
SUBSCRIBE:
SHOW SUPPORTERS:
Hedge for Mac – The fastest way to backup media.
HedgeForMac.com
Kessler – Innovative Tools for Filmmaking
www.kesslercrane.com
Rule Boston Camera – Buy. Rent. Create.
www.rule.com // Rule's Event Page
PremiumBeat – Premium Royalty-Free Music and Sound
www.premiumbeat.com
News Shooter – Making the real world look as good as cinema
NewsShooter.com
Shutterstock – Premium Footage and Images
Shutterstock.com