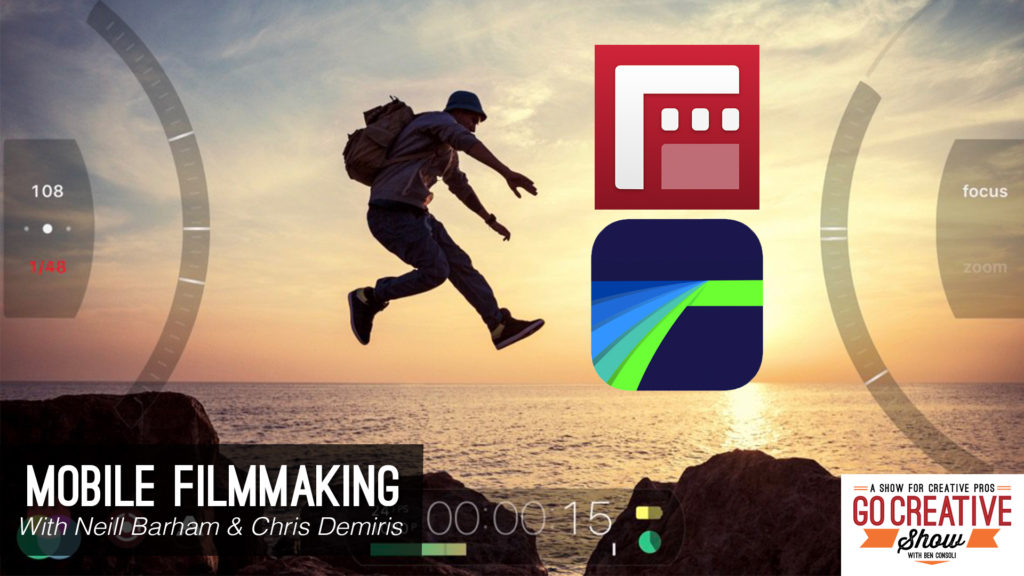 IN THIS EPISODE:
The next evolution in filmmaking is here, and it's on your phone. Listen as our guests Neill Barham CEO of Filmic Pro and Chris Demiris co-founder of Luma Touch join Go Creative Show host Ben Consoli to share tips that will prepare you for the mobile filmmaking revolution. 
The Go Creative Show is supported by
Hedge
Rule Boston Camera
PremiumBeat
Shutterstock
News Shooter

The PremiumBeat.com Song of the Week
Listen to this weeks full track: Little Arrow by Chill Study
Spotlight: Neill Barham and Chris Demiris
What are the films shot on iPhone
Why is LumaFusion the perfect editing system for mobile filmmaking
The pro-level features of Filmic Pro
How to become a better mobile filmmaker
What are the essential tools for mobile filmmaking
What will the next crop of phones allow Filmic Pro and Luma Fusion to do
Why did Steven Soderbergh decide to shoot his film Unsane on iPhone
and much more
SUBSCRIBE:
LINKS:
SHOW SUPPORTERS:
Hedge – The fastest way to backup media.
Hedge
Rule Boston Camera – Buy. Rent. Create.
www.rule.com // Rule's Event Page
PremiumBeat – Premium Royalty-Free Music and Sound
www.premiumbeat.com
Shutterstock – Stock footage and photos you'll love
www.shutterstock.com
News Shooter – Making the real world look as good as cinema
NewsShooter.com
Like this episode? Share!