Motion Matters (with Vincent Laforet) GCS030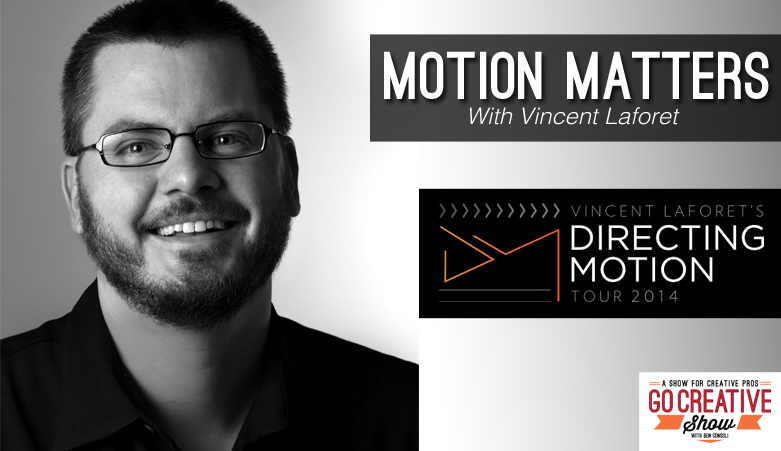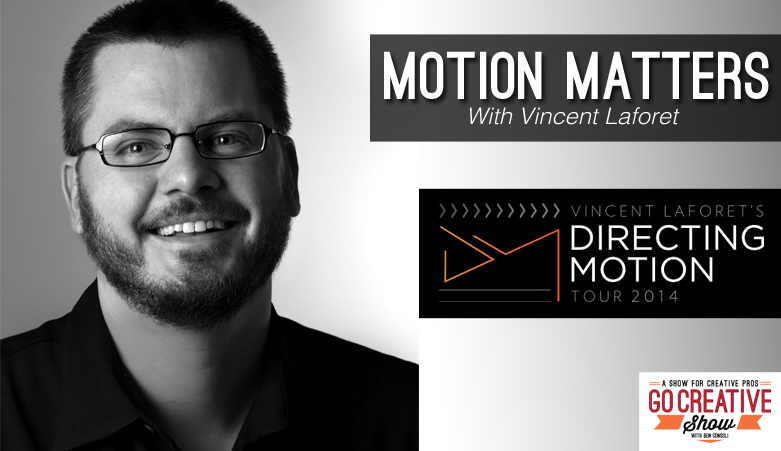 IN THIS EPISODE:
Today we welcome commercial director and filmmaker Vincent Laforet. Vincent talks about everything from his award winning photography for the New York Times to his DOP and Directing work for brands like Reebok, Pepsi. Plus we learn more about his upcoming workshop "Directing Motion" which is touring the country now!
The Go Creative Show is supported by
Kessler – www.kesslercrane.com
Rule Boston Camera – www.rule.com
PremiumBeat.com
NewsShooter.com
Lynda.com
Weekly Update
The PremiumBeat.com Song of the Week
Spotlight: Vincent Laforet
Vincent Laforet is a Pulitzer Prize-winning photographer, director and filmmaker who is celebrated for his tilt-shift and aerial photography and considered a pioneer in the DSLR revolution. Shortly after releasing his short film "Reverie" which was the first 1080p video shot with still cameras, his life and career took spectacular turn and he quickly became one of the most influential figures in our production community. Thanks to his extremely successful blog, captivating visuals and impeccable storytelling he's shot and directed for Nike, Mountain Due, Volkswagen and other worldwide brands. Through all this, his commitment to teaching has never wavered and Vincent is on the show today to announce his Directing Motion Tour, a 36 city national tour where he breaks down some of the greatest films in history and focuses on when and why to move the camera.
SOME LINKS MENTIONED IN THE EPISODE:
SUBSCRIBE:
SHOW SUPPORTERS:
Kessler – Innovative Tools for Filmmaking
www.kesslercrane.com
Rule Boston Camera – Buy. Rent. Create.
www.rule.com
PremiumBeat – Exclusive Royalty-Free Music and Sound
www.premiumbeat.com
NewsShooter – Making the real world look as good as cinema
NewsShooter.com