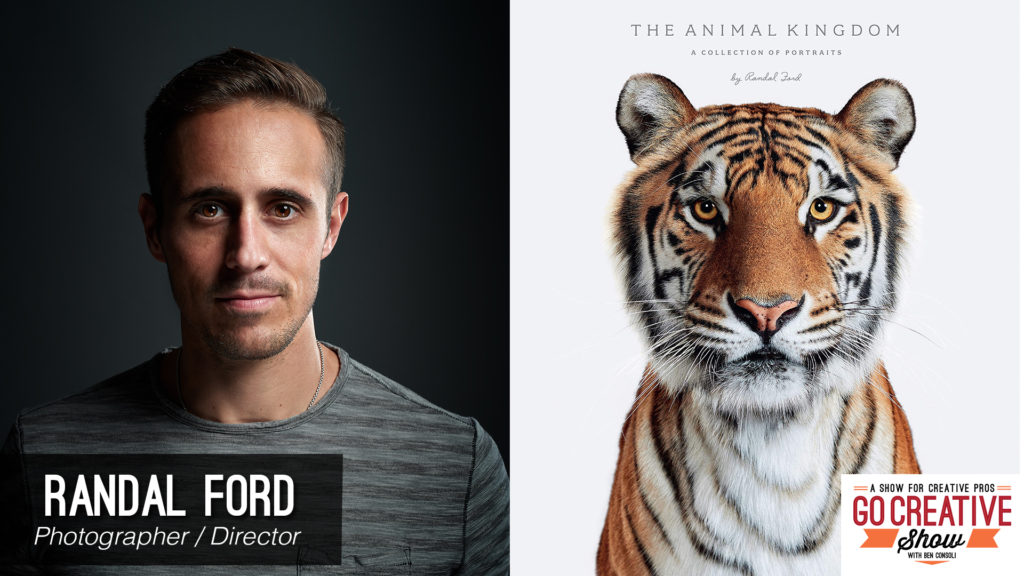 IN THIS EPISODE:
Randal Ford is an internationally recognized advertising photographer and director who recently released a new book called "Animal Kingdom: A Collection of Portraits". Go Creative Show host Ben Consoli and Randal Ford discuss the challenges of photographing animals in studio, directing animal and human talent, the importance of subtlety, how to make your talent comfortable in front of the camera, and so much more!
The Go Creative Show is supported by
Hedge
Rule Boston Camera
PremiumBeat
Shutterstock
News Shooter

The PremiumBeat.com Song of the Week
Spotlight: Randal Ford
SUBSCRIBE:
LINKS:
SHOW SUPPORTERS:
Hedge – The fastest way to backup media.
Hedge
Rule Boston Camera – Buy. Rent. Create.
www.rule.com // Rule's Event Page
PremiumBeat – Premium Royalty-Free Music and Sound
www.premiumbeat.com
Shutterstock – Stock footage and photos you'll love
www.shutterstock.com
News Shooter – Making the real world look as good as cinema
NewsShooter.com
The following two tabs change content below.
A multi-talented producer and visual storyteller, Ben Consoli's credits range from director of photography, editor, director, and video producer to songwriter, composer, and former lead singer of the rock band "Violet Nine." As owner of BC Media Productions, Ben has produced award-winning commercials and brand videos for companies like Nike, Puma, Verizon, Gillette and Pillsbury. Learn more about
BC Media Productions
Latest posts by Ben Consoli (see all)
Like this episode? Share!