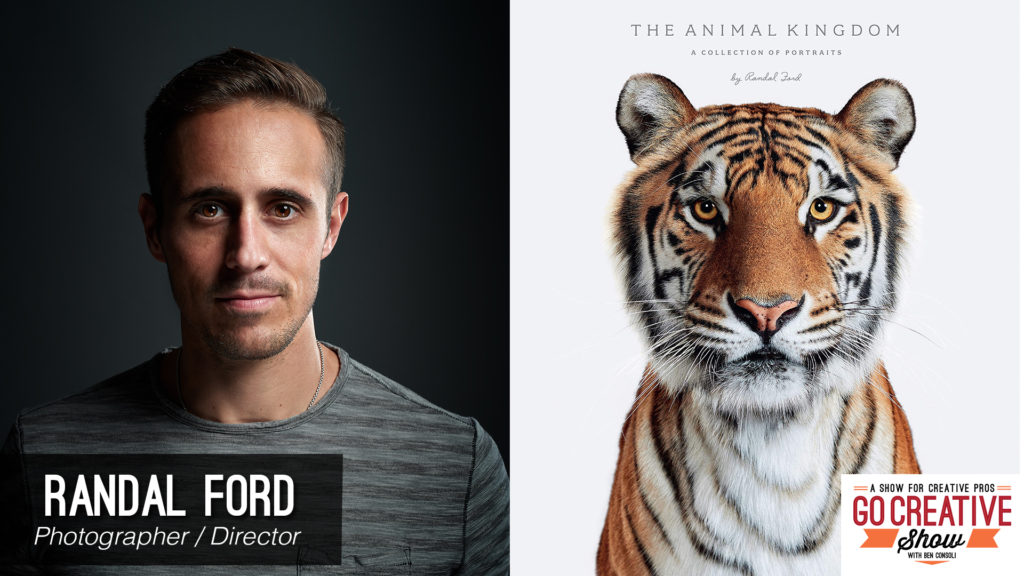 IN THIS EPISODE:
Randal Ford is an internationally recognized advertising photographer and director who recently released a new book called "Animal Kingdom: A Collection of Portraits". Go Creative Show host Ben Consoli and Randal Ford discuss the challenges of photographing animals in studio, directing animal and human talent, the importance of subtlety, how to make your talent comfortable in front of the camera, and so much more!
The Go Creative Show is supported by
Hedge
Rule Boston Camera
PremiumBeat
Shutterstock
News Shooter

The PremiumBeat.com Song of the Week
Spotlight: Randal Ford
Creating the Animal Kingdom book
Directing animal talent
Randal's favorite camera equipment
Being inspired by the work of Richard Avedon
Capturing the perfect expression
The importance of sublety
Directing a single shot commercial
Set design and making talent comfortable
The beauty of wide depth of field
Shooting Medium Format
and much more!
SUBSCRIBE:
LINKS:
SHOW SUPPORTERS:
Hedge – The fastest way to backup media.
Hedge
Rule Boston Camera – Buy. Rent. Create.
www.rule.com // Rule's Event Page
PremiumBeat – Premium Royalty-Free Music and Sound
www.premiumbeat.com
Shutterstock – Stock footage and photos you'll love
www.shutterstock.com
News Shooter – Making the real world look as good as cinema
NewsShooter.com
Like this episode? Share!