Starting and Growing Your Production Company (with Benjamin Eckstein) GCS084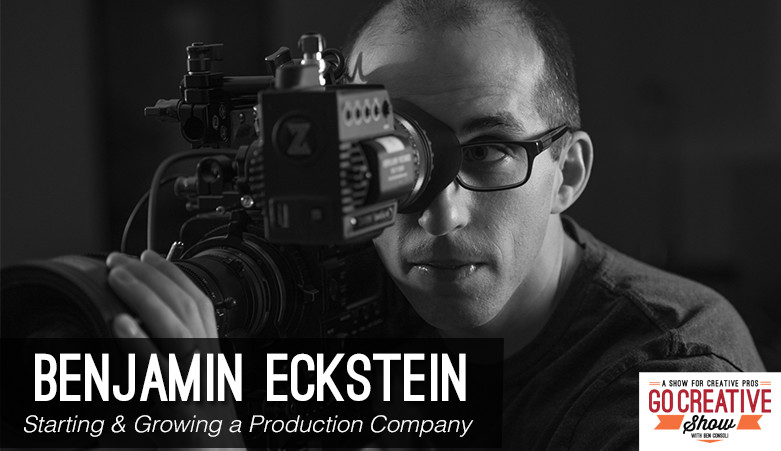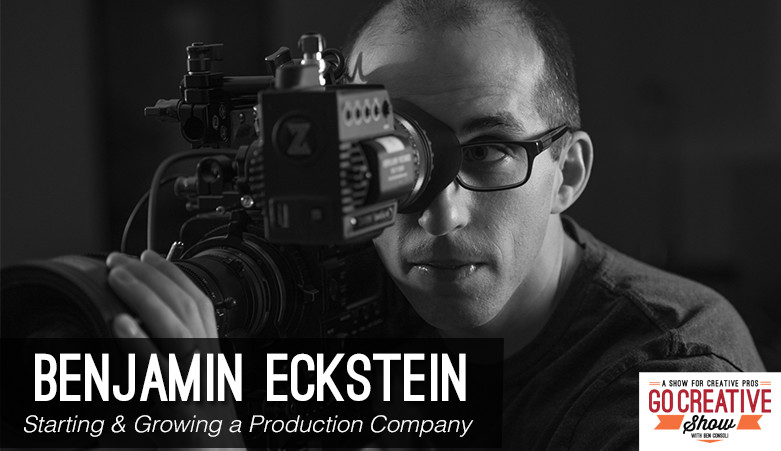 IN THIS EPISODE:
Benjamin Eckstein of Beryllium Pictures joins me to discuss how to start and grow a production company. This is one of the most candid and honest discussions we've had on the show sharing secrets on securing clients, developing budgets, and more.
The Go Creative Show is supported by
Kessler – www.kesslercrane.com
Rule Boston Camera – www.rule.com
PremiumBeat.com
NewsShooter.com
Shutterstock

The PremiumBeat.com Song of the Week
Spotlight: Benjamin Eckstein
Benjamin Eckstein is a multi-talented director of photography, editor, producer and owner of Beryllium Pictures. Under Benjamin's leadership, Beryllium Pictures has become one of the premiere production companies in the New England area and he's on the show today to share his secrets. Join us for one of the most candid discussions ever on Go Creative Show as we discuss finding and securing clients, organizational tools, when to make the jump from freelance to production company, hiring employees, and the most challenging topic of all — what to charge your clients.
Making the transition from freelance to production company

When to start hiring people

Finding and keeping clients

What to charge and how to show your clients the true costs

When and how to mark up effectively

Tools to stay organized

Why you need a lawyer and insurance agent

and much more!
SOME LINKS MENTIONED IN THE EPISODE:
SUBSCRIBE:
SHOW SUPPORTERS:
Kessler – Innovative Tools for Filmmaking
www.kesslercrane.com
Rule Boston Camera – Buy. Rent. Create.
www.rule.com
PremiumBeat – Premium Royalty-Free Music and Sound
www.premiumbeat.com
NewsShooter – Making the real world look as good as cinema
NewsShooter.com
Shutterstock – Premium Footage and Images
Shutterstock.com