Stranger Things Season 2 (with Tim Ives) GCS137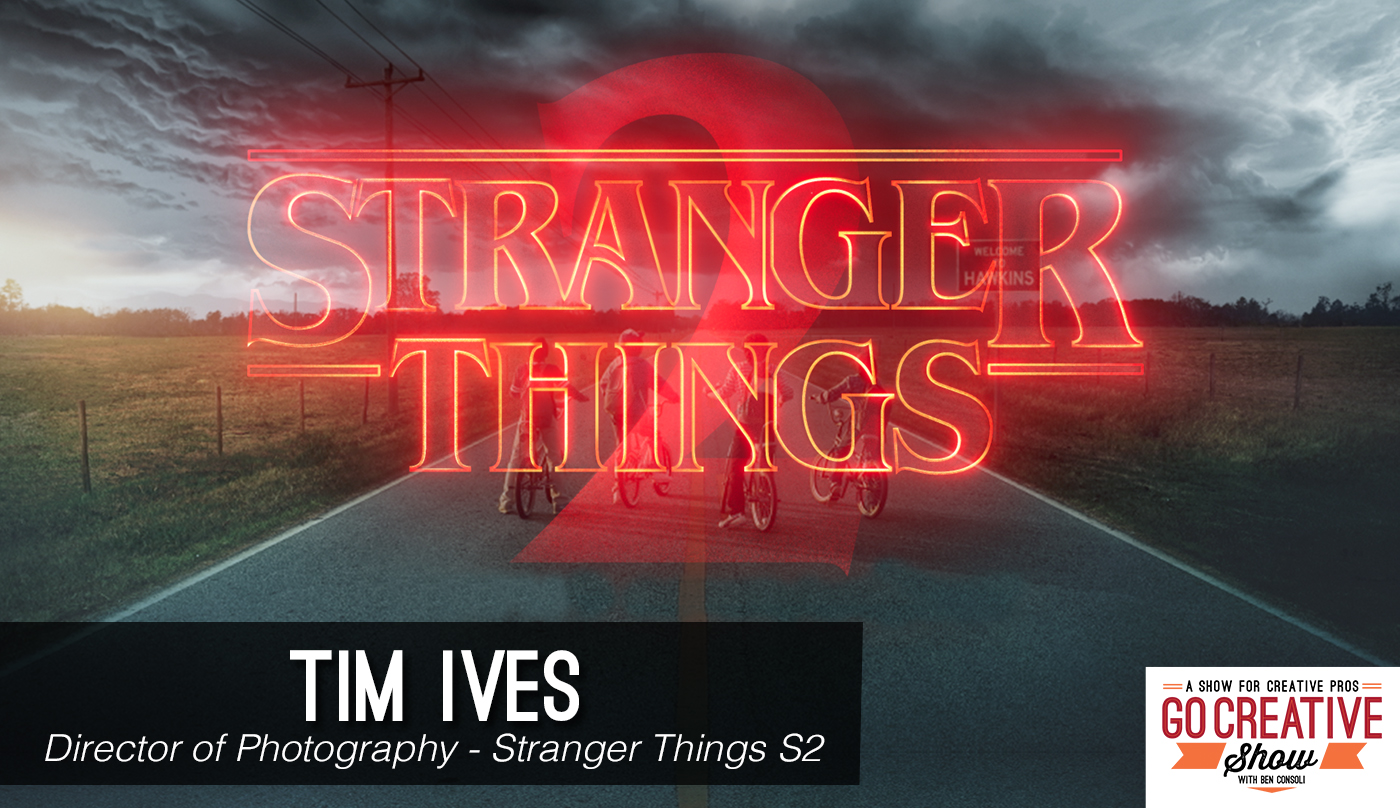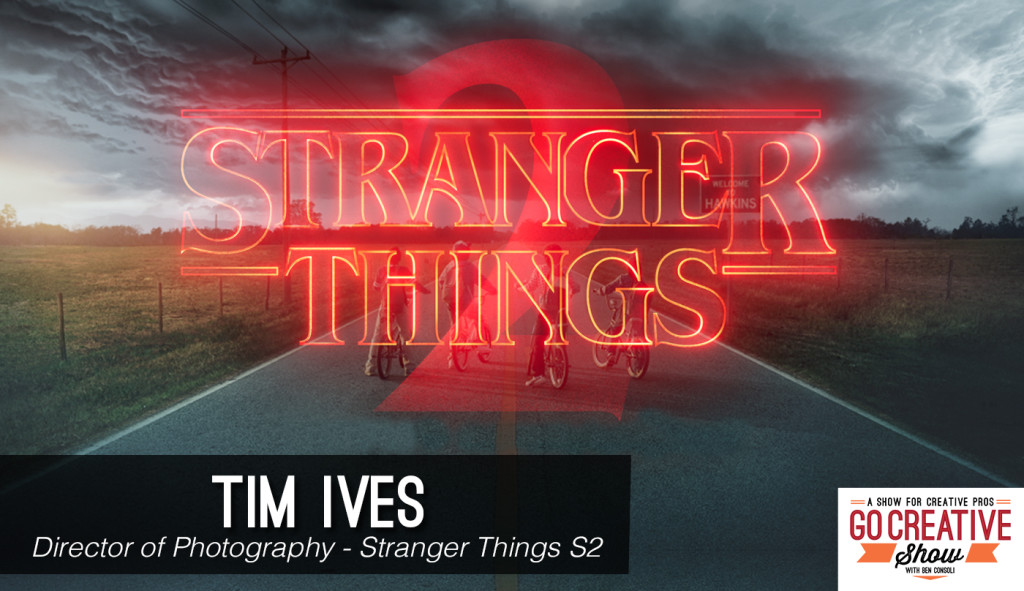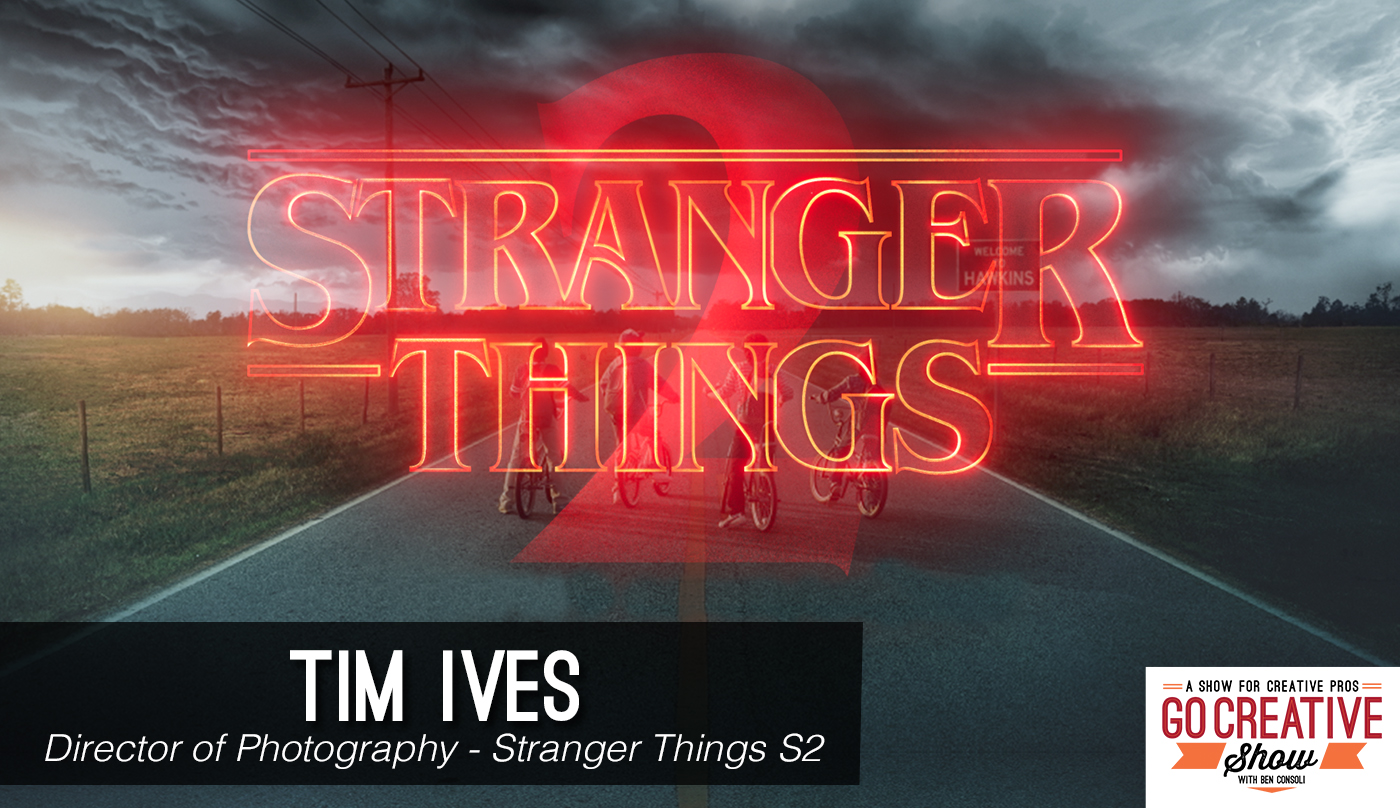 IN THIS EPISODE:
Stranger Things Director of Photography, Tim Ives joins us today to discuss his work on Season 2, behind the scenes stories, HDR vs HD, and the differences between seasons 1 and 2.
The Go Creative Show is supported by
Hedge For Mac
Kessler Crane
Rule Boston Camera
PremiumBeat
Shutterstock
News Shooter

The PremiumBeat.com Song of the Week
Listen to this weeks full track: Stranger World by Peter McIsaac Music
Spotlight: Tim Ives
The visionary director of photography for Stranger Things is back on Go Creative Show to share stories from Season 2. We discuss the differences between season 1 and 2, the evolving RED sensor, HDR vs. HD, and much more.
TOPICS:
The visual differences between season 1 and 2
Using the Technocrane
Did celebrity change Stranger Things?
The challenges and rewards of having super fans
Dungeons and Dragons and Stranger Things
Lighting the Byers house
Shooting with the Red Weapon Helium sensor 8K
Shooting for HDR
and much much more!
SUBSCRIBE:
LINKS:
SHOW SUPPORTERS:
Hedge for Mac – The fastest way to backup media.
Hedge
Kessler – Innovative Tools for Filmmaking
www.kesslercrane.com
Rule Boston Camera – Buy. Rent. Create.
www.rule.com // Rule's Event Page
PremiumBeat – Premium Royalty-Free Music and Sound
www.premiumbeat.com
Shutterstock – Stock footage and photos you'll love
www.shutterstock.com
News Shooter – Making the real world look as good as cinema
NewsShooter.com