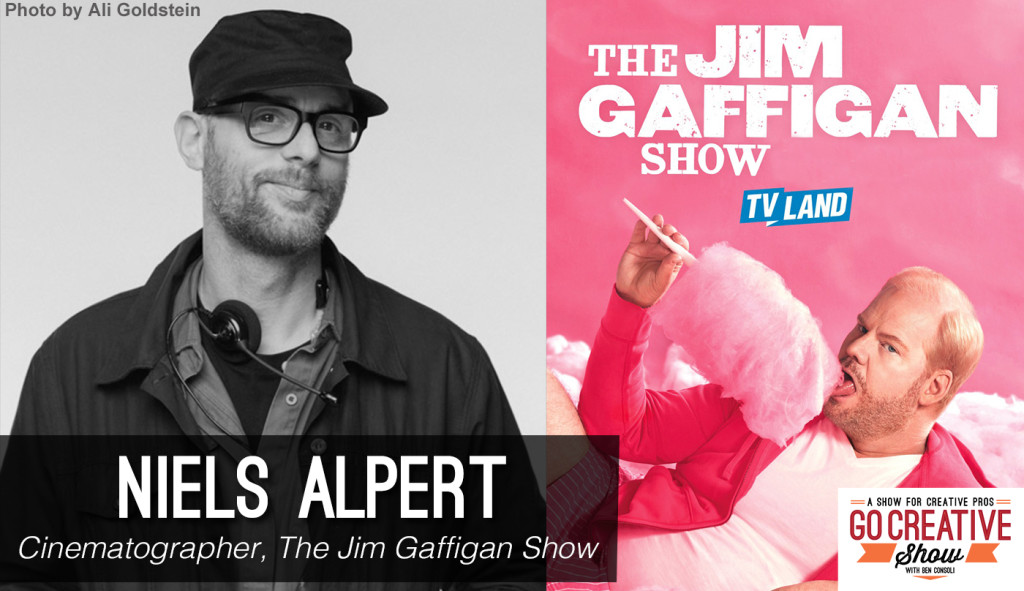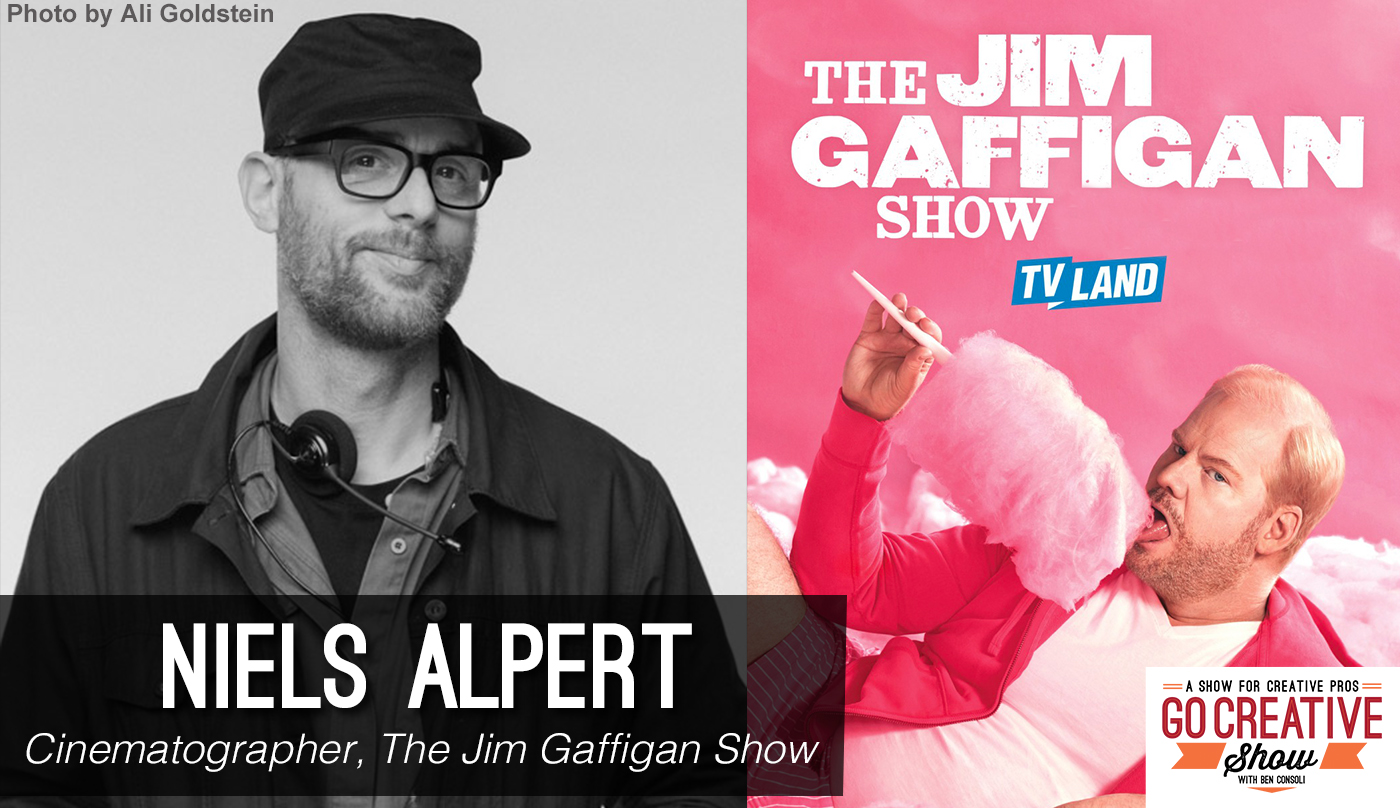 IN THIS EPISODE:
Niels Alpert is the cinematographer for the TV Land hit, The Jim Gaffigan Show and we discuss his unique lighting techniques and how Renaissance artists inspire his work.
The Go Creative Show is supported by
Hedge For Mac
Kessler Crane
Rule Boston Camera
PremiumBeat
News Shooter
Shutterstock

Rule Boston Camera
New website at www.Rule.com and don't forget to RSVP for upcoming events
New Sponsor – Hedge for Mac
Hedge for Mac is the fastest way to backup your media
The PremiumBeat.com Song of the Week
Spotlight: Niels Alpert
Niels Alpert is a New York based Director of Photography who's worked on shows including Graceland, White Collar, The Wire and more. He's here today to talk about his work on the latest season of The Jim Gaffigan Show, where he uses the innovative CRLS lighting system to create a unique look that embraces the shadows. We also discuss how Niels is inspired by Renaissance artists, and how he turns that inspiration into beautiful cinematography.
How Hieronymus Bosch and Caravaggio inspired Niels' work

Why Travel is essential for creative people

Why good artists borrow, great artists steal

Embracing the dark in comedy

How Gordon Willis inspired Niels' work

Niels' work shooting White Collar

Lighting for Jim Gaffigan's sensitive eyes

Lighting comedy clubs around New York

Roger Deakins

Shooting with 2 Arri Alexa's and Master Primes

Christian Berger's CRLS Lighting system

Why still photography can inspire your next film

and much much more!
SOME LINKS MENTIONED IN THE EPISODE:
SUBSCRIBE:
SHOW SUPPORTERS:
Hedge for Mac – The fastest way to backup media.
HedgeForMac.com
Kessler – Innovative Tools for Filmmaking
www.kesslercrane.com
Rule Boston Camera – Buy. Rent. Create.
www.rule.com
PremiumBeat – Premium Royalty-Free Music and Sound
www.premiumbeat.com
News Shooter – Making the real world look as good as cinema
NewsShooter.com
Shutterstock – Premium Footage and Images
Shutterstock.com