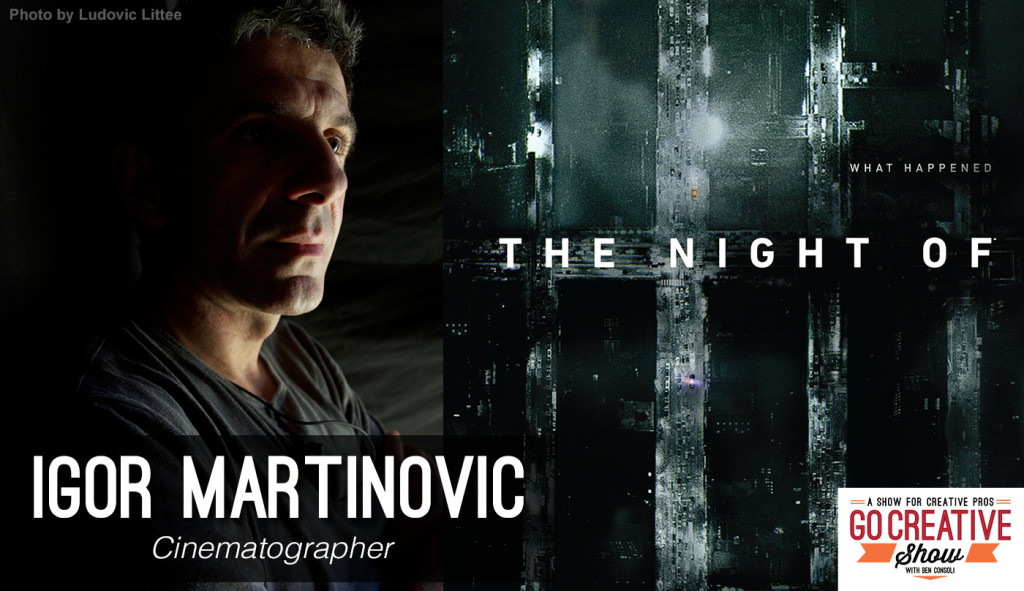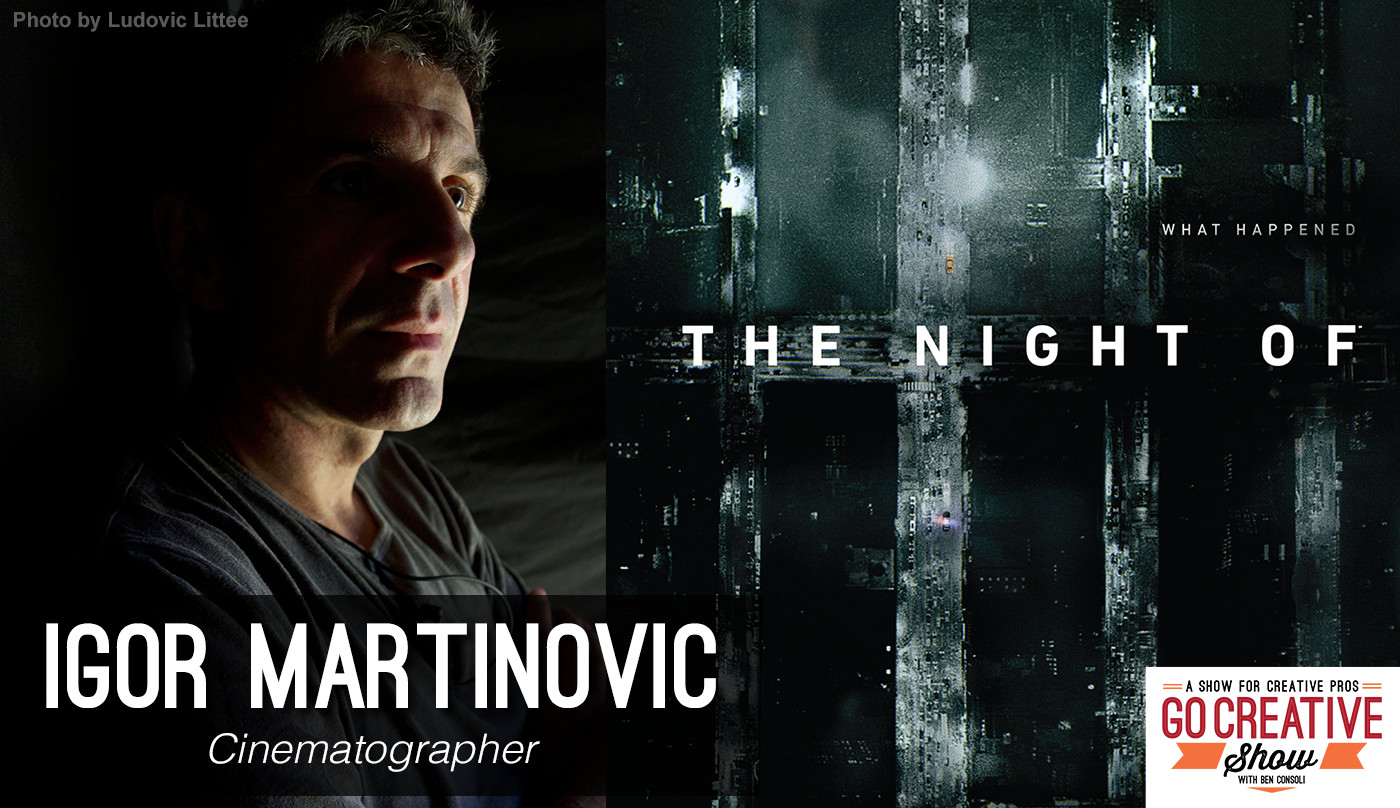 IN THIS EPISODE:
Igor Martinovic is the brilliant cinematographer of the new HBO hit series The Night Of and we invite him back on the show to talk all about it.
The Go Creative Show is supported by
Hedge For Mac
Kessler Crane
Rule Boston Camera
PremiumBeat
News Shooter
Shutterstock

The PremiumBeat.com Song of the Week
Spotlight: Igor Martinovic
Igor Martinovic is the cinematographer behind many of your favorite films and tv shows including Man On Wire, House of Cards, and his latest project, HBO's The Night Of. Igor and I discuss his lighting and camera techniques, shooting with Alexa and Leica Summicron lenses, and how embracing shadows, shooting out of focus and negative framing make The Night Of one of the most compelling shows of our time.
The lighting strategies of The Night Of

The story behind the original pilot with James Gandolfini

The strategy of obscuring

How to portray time passing slowly

Negative framing

The connection between SERIAL and THE NIGHT OF

Alexa with Summicron lenses

Purposeful camera moves

Shooting out of focus

The pitfalls of taking jobs you are not passionate about

Working with Robert Elswit

and much much more!
SOME LINKS MENTIONED IN THE EPISODE:
SUBSCRIBE:
SHOW SUPPORTERS:
Hedge for Mac – The fastest way to backup media.
HedgeForMac.com
Kessler – Innovative Tools for Filmmaking
www.kesslercrane.com
Rule Boston Camera – Buy. Rent. Create.
www.rule.com // Rule's Event Page
PremiumBeat – Premium Royalty-Free Music and Sound
www.premiumbeat.com
News Shooter – Making the real world look as good as cinema
NewsShooter.com
Shutterstock – Premium Footage and Images
Shutterstock.com