The Cinematography of The People V. OJ Simpson American Crime Story (with Nelson Cragg) GCS087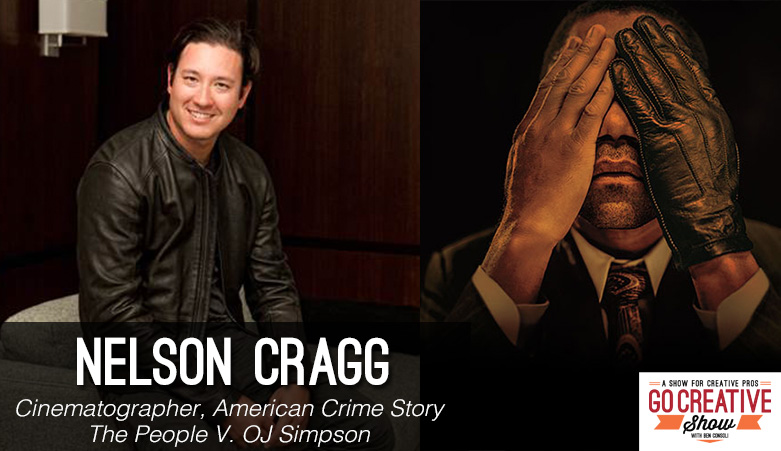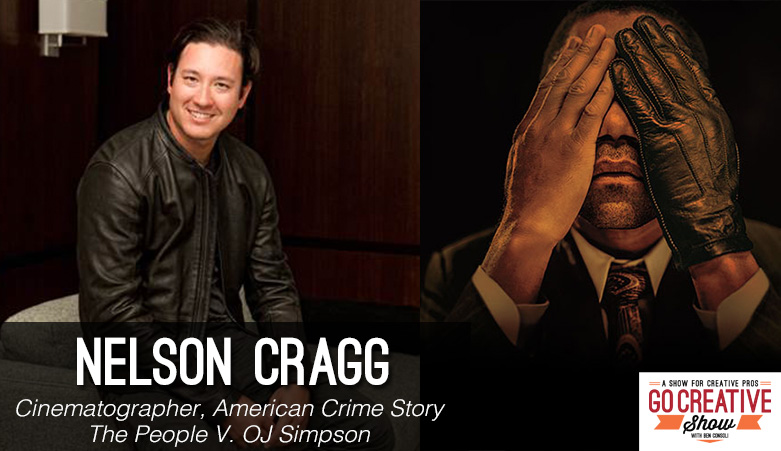 IN THIS EPISODE:
Nelson Cragg, cinematographer of American Crime Story:The People Vs. OJ Simpson is my guest. We discuss all the behind the scenes secrets to one of the most talked about TV series of our time plus his experience shooting Homeland
The Go Creative Show is supported by
Kessler – www.kesslercrane.com
Rule Boston Camera – www.rule.com
PremiumBeat.com
NewsShooter.com
Shutterstock

The PremiumBeat.com Song of the Week
Listen to this weeks full track: React Now by Tonmassif
Spotlight: Nelson Cragg
Nelson Cragg is the cinematographer behind some of the most successful and celebrated television shows including CSI: Crime Scene Investigation, Homeland, and the recent hit American Crime Story: The People Vs. OJ Simpson. We discuss all the behind the scenes lighting and shooting secrets, working with John Travolta and Ryan Murphy, and the strategy behind the sweeping single-shot scenes that have become synonymous with the series. We also discuss Homeland and how he created its' iconic look.
The hit TV shows of Ryan Murphy

What inspired the look of the show

Shooting in the real Kardashian house

Building replica locations

The secrets behind the infamous Bronco chase

Nelsons luxury "video village"

Shooting on Arri Alexa

Single shot scenes are a bold decision

Balancing ego's and working with A-list talent

Why John Travolta was nervous about doing a TV show

Shooting Homeland and working with Claire Danes/span>

Directing for American Horror Story/span>

and much more!
SOME LINKS MENTIONED IN THE EPISODE:
SUBSCRIBE:
SHOW SUPPORTERS:
Kessler – Innovative Tools for Filmmaking
www.kesslercrane.com
Rule Boston Camera – Buy. Rent. Create.
www.rule.com
PremiumBeat – Premium Royalty-Free Music and Sound
www.premiumbeat.com
NewsShooter – Making the real world look as good as cinema
NewsShooter.com
Shutterstock – Premium Footage and Images
Shutterstock.com