The End of the F***ing World Cinematography (with Benedict Spence)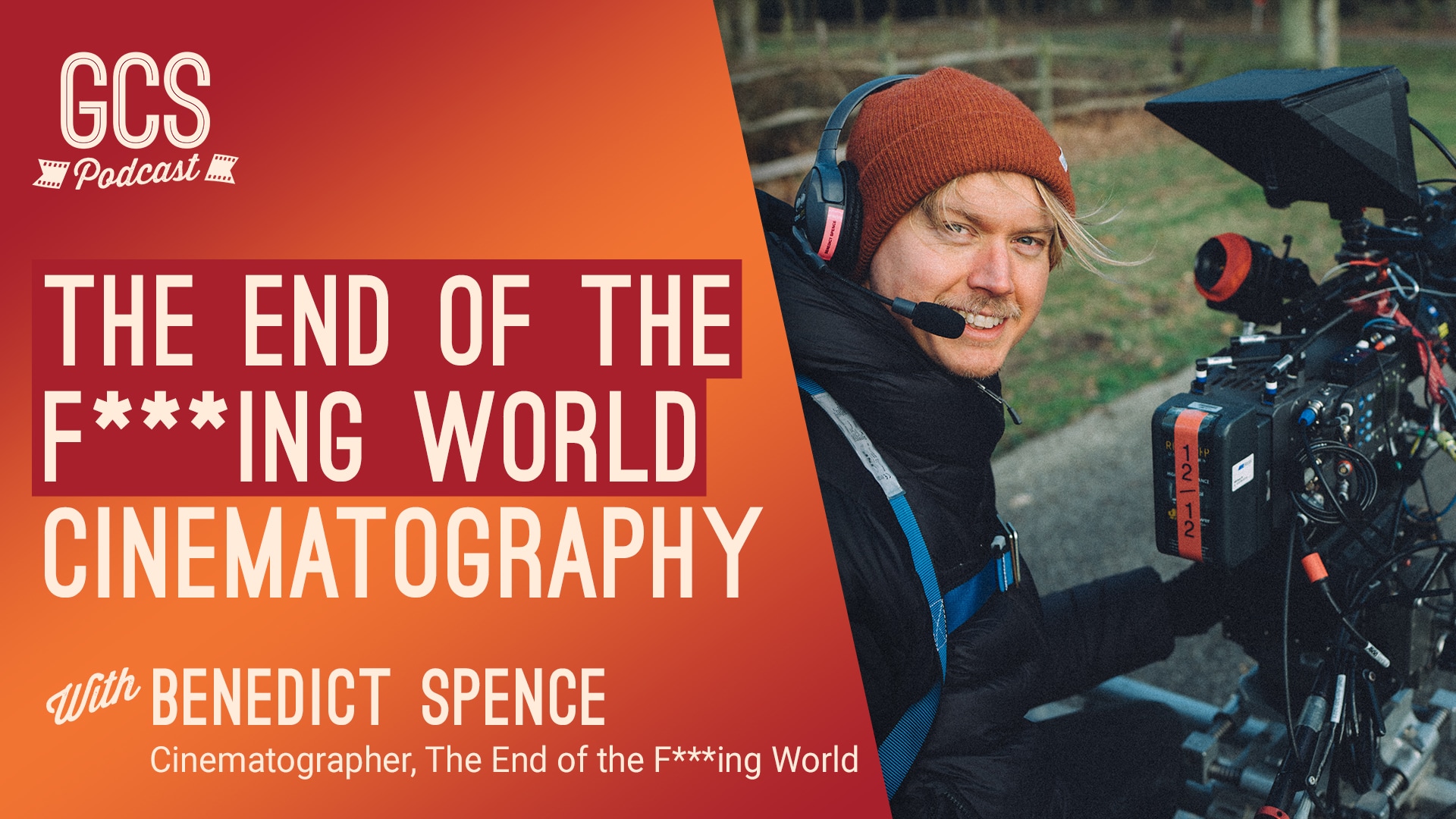 Emmy-nominated cinematographer Benedict Spence joins us to discuss his strict visual approach to season two of Netflix's End of the F***ing World.
Benedict and Go Creative Show host, Ben Consoli, discuss his process creating a strict visual rule book, using center framing to make characters feel isolated, working on a very tight schedule, most embarrassing moment on set, and much more!
What you will learn in this episode:
Obstacles of joining a show in its second season (03:20)
Approaching visuals in a minimal way (11:17)
Creating the show's visual rule book (20:38)
Making characters feel isolated using center framing (23:49)
Only getting essential shots on a tight schedule (27:08)
Shooting on the Arri Alexa LF with Zeiss lenses (33:28)
Benedict's best and worst shot of the season (42:02)
Zoom lenses and filtration (44:58)
Approach to lighting (47:20)
Filming an entire scene at blue hour with no lights (52:47)
Best part of filming the series (59:29)
Most embarrassing moment on set (01:00:41)
Importance of a gaffer (01:02:02)
Which crew member would you live with? (01:03:30)
And more!
Show Links
The Go Creative Show is supported by:
MZed – Education for Creatives
https://gocreativeshow.com/mzed