Podcast: Play in new window | Download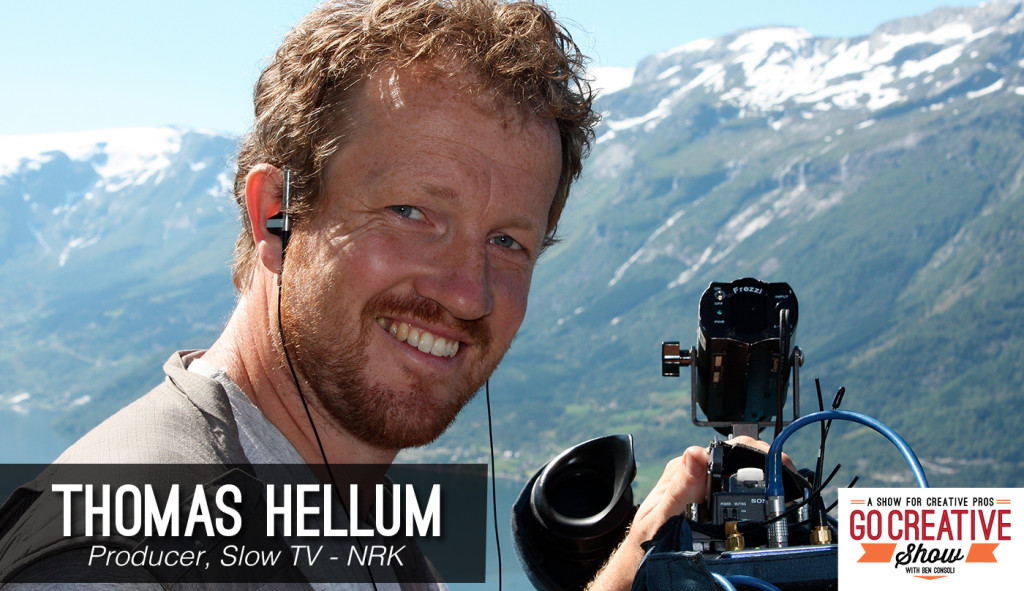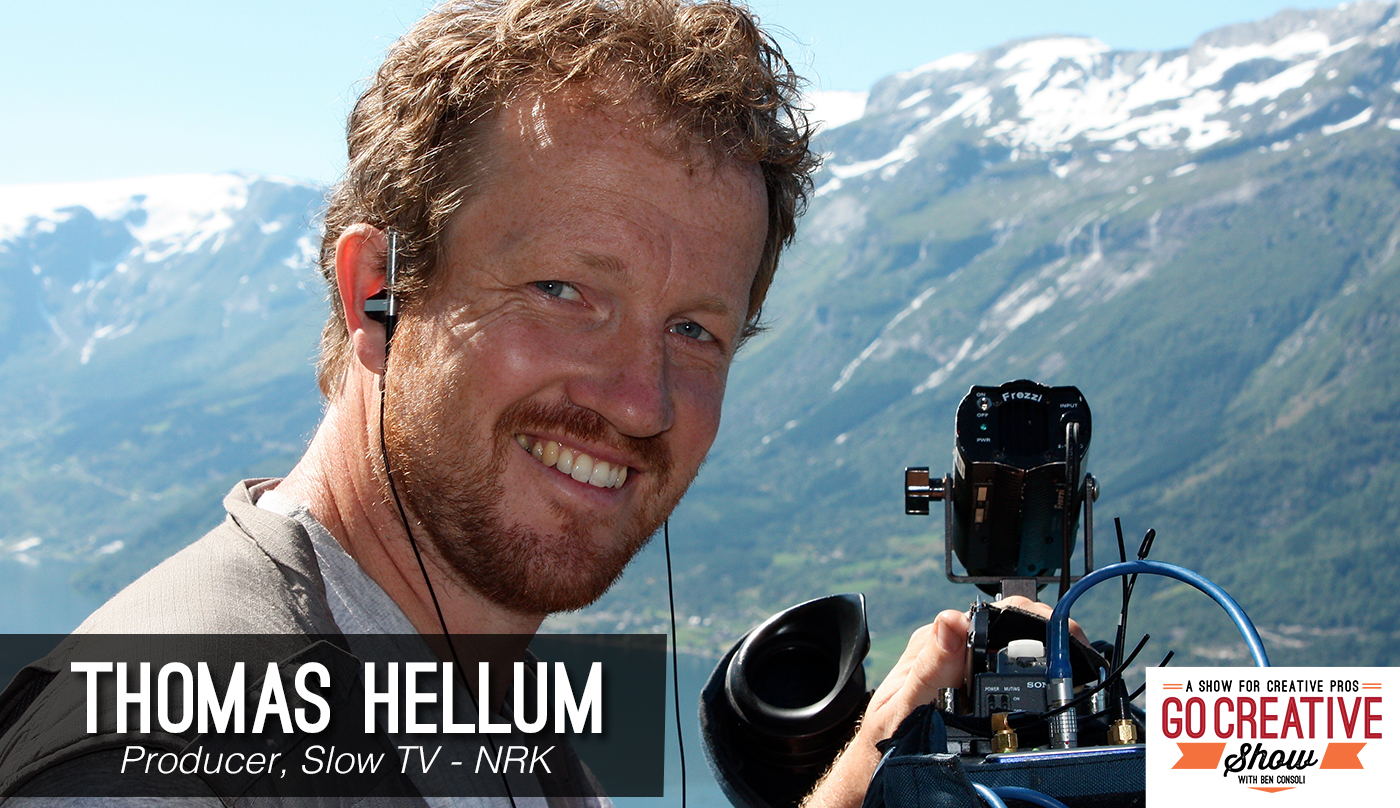 IN THIS EPISODE:
Today we explore the Slow TV movement with Thomas Hellum, one of the driving forces behind this Norwegian Television Phenomenon that is changing the way video content is shot, distributed and watched.
The Go Creative Show is supported by
Hedge For Mac
Kessler Crane
Rule Boston Camera
PremiumBeat
News Shooter

The PremiumBeat.com Song of the Week
Spotlight: Thomas Hellum
Thomas Hellum produces Slow TV at NRK in Norway… really slow… Like a 134 hour ride on a cruise ship, or a 7 hour train ride, or a 24 hour knitting competition, all unedited and delivered live in real-time. Since it's first broacast in 2009, Slow TV has captivated worldwide audiences in the millions and created a revolution in the way television is watched. Thomas and I discuss the unique challenges of broadcasting live for multiple days non-stop, how social media has reacted, and how Slow TV is a movement towards being more present and appreciating the world around us like never before.
What is Slow TV

How social media responded

Making the transition to live television

The most challenging and rewarding Slow TV specials

Bergensbanen minute by minute – train journey across Southern Norway

How did a 24 hour knitting competition change the way people watch competitive TV

Is there a shift towards longer video content online?

What's next for Slow TV

and much much more!
SOME LINKS MENTIONED IN THE EPISODE:
SUBSCRIBE:
SHOW SUPPORTERS:
Hedge for Mac – The fastest way to backup media.
HedgeForMac.com
Kessler – Innovative Tools for Filmmaking
www.kesslercrane.com
Rule Boston Camera – Buy. Rent. Create.
www.rule.com // Rule's Event Page
PremiumBeat – Premium Royalty-Free Music and Sound
www.premiumbeat.com
News Shooter – Making the real world look as good as cinema
NewsShooter.com
Like this episode? Share!