Podcast: Play in new window | Download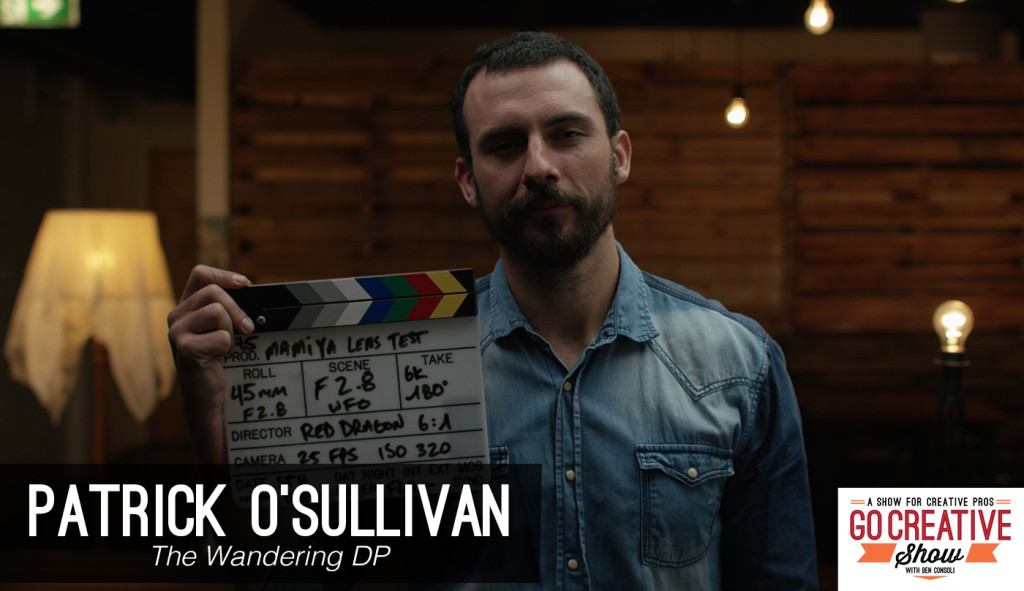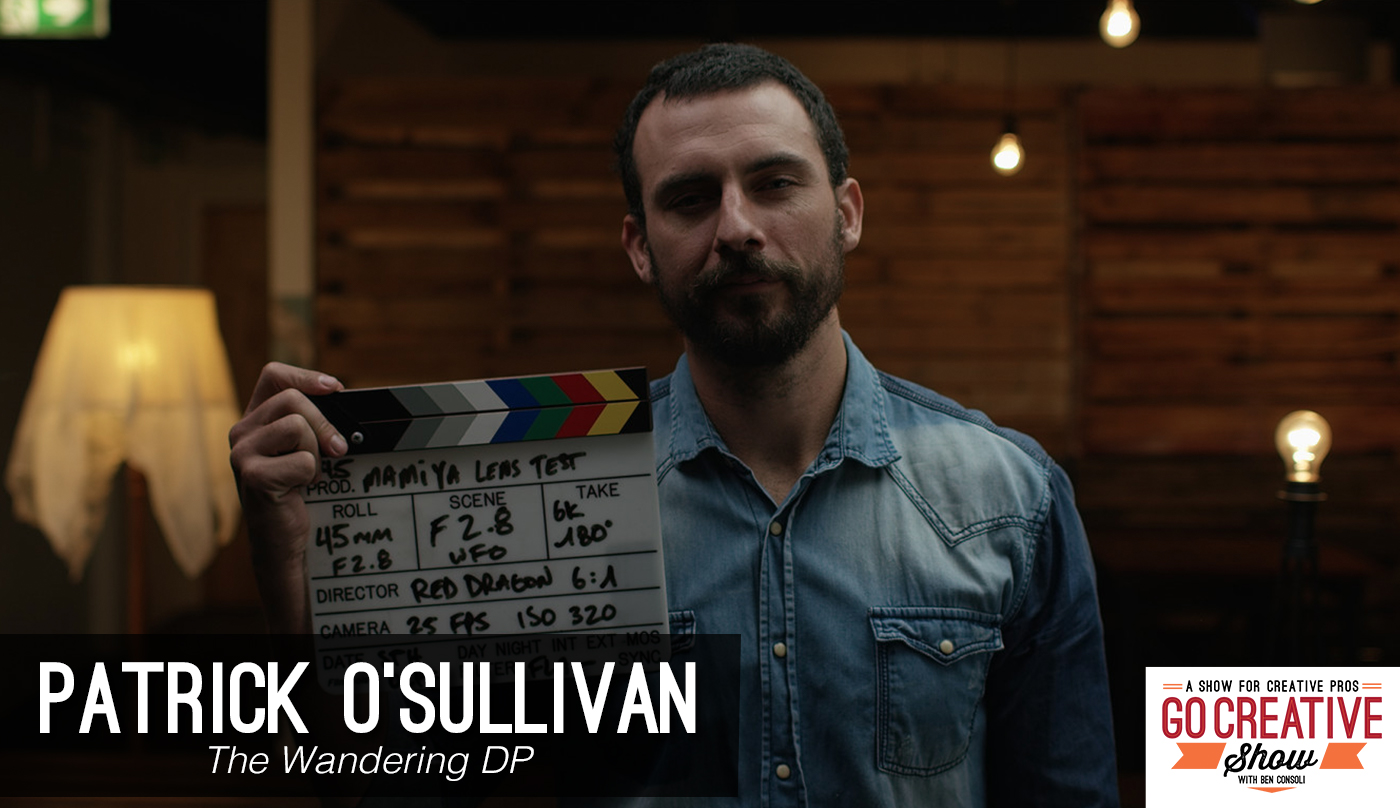 IN THIS EPISODE:
Patrick O'Sullivan is the brilliant cinematographer known only as The Wandering DP and he's on the show today to discuss his career in cinematography, his podcast and his passion for sharing knowledge.
The Go Creative Show is supported by
Hedge For Mac
Kessler Crane
Rule Boston Camera
PremiumBeat
News Shooter

The PremiumBeat.com Song of the Week
Spotlight: Brave Wilderness
Patrick O'Sullivan is the wildly talented cinematographer known only as The Wandering DP. He started his career as a colorist but quickly transitioned into a director of photography by obsessively studying vimeo videos and discovering the lighting patterns in his favorite clips. As the Wandering DP, Patrick shares not only his beautiful work with the world, he also shares his process through his website, blog and podcast. Join us as we talk about cameras, lights, the power of social media and more!
The importance of social media for director of photographers

Patricks background as a colorist

Starting a career with a Canon T2i

Why Patrick shares knowledge with the world

How to talk with your clients about sharing behind the scenes

Patricks camera and lens choices

Lighting techniques

Learning from False color

Tips for working with directors

and much much more!
SOME LINKS MENTIONED IN THE EPISODE:
SUBSCRIBE:
SHOW SUPPORTERS:
Hedge for Mac – The fastest way to backup media.
HedgeForMac.com
Kessler – Innovative Tools for Filmmaking
www.kesslercrane.com
Rule Boston Camera – Buy. Rent. Create.
www.rule.com // Rule's Event Page
PremiumBeat – Premium Royalty-Free Music and Sound
www.premiumbeat.com
News Shooter – Making the real world look as good as cinema
NewsShooter.com
Like this episode? Share!