Understanding Production Insurance (with Matt L. McDonough) GCS072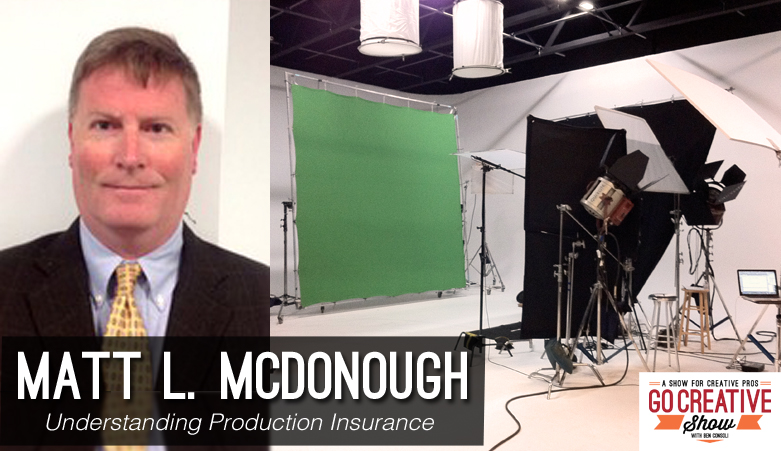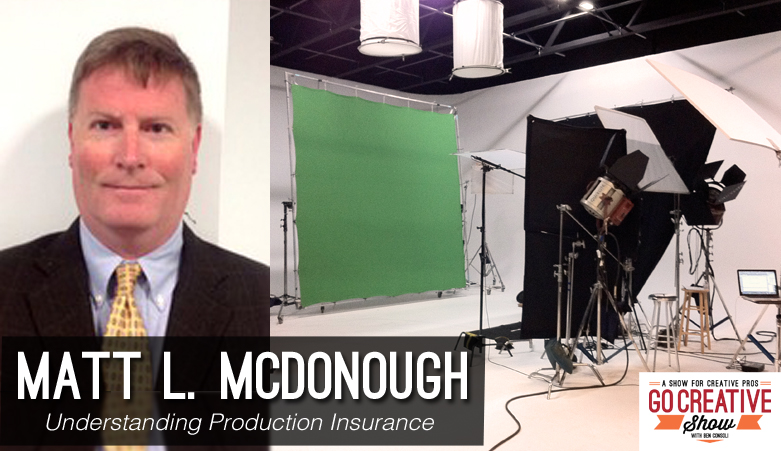 IN THIS EPISODE:
Today we talk about how to properly and fully insure you or your production company. We all need insurance, but may be vulnerable in ways we don't even know. Matt McDonough is a specialist in this field and shares his wealth of knowledge.
The Go Creative Show is supported by
Kessler – www.kesslercrane.com
Rule Boston Camera – www.rule.com
PremiumBeat.com
NewsShooter.com
Shutterstock

The PremiumBeat.com Song of the Week
Listen to this weeks full track: Breeze by Joe Sacco
Spotlight: Matt McDonough
Matt L. McDonough is a Specialty Lines Broker at Arts and Entertainment Insurance Brokerage, LLC. and he's here today to discuss how to become properly insured Whether you're a freelancer for hire, or the owner of a large production company, you need to be properly and fully insured. Matt is a specialist in the film and video industry and understands the unique requirements we all have. We talk about the limitations of General Liability, Workers Comp and other policies. When there is an accident on set, the last thing you want to be is under insured.
Who needs insurance

What kind of insurance do production professionals need

The limitation of general liability

The legal responsibility to have workers compensation

Why a DICE policy might be your best coverage

Annual vs Short term, what is best for you

What types of production insurance is available

How to talk with your clients and vendors about insurance

What questions to ask your insurance agent.

and more…
SOME LINKS MENTIONED IN THE EPISODE:
SUBSCRIBE:
SHOW SUPPORTERS:
Kessler – Innovative Tools for Filmmaking
www.kesslercrane.com
Rule Boston Camera – Buy. Rent. Create.
www.rule.com
PremiumBeat – Premium Royalty-Free Music and Sound
www.premiumbeat.com
NewsShooter – Making the real world look as good as cinema
NewsShooter.com
Shutterstock – Premium Footage and Images
Shutterstock.com