Vine Star (With KC James and Dan Chung)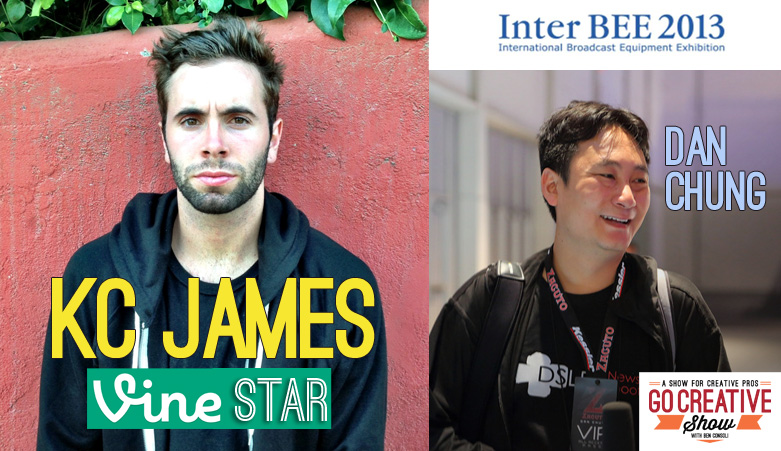 Today we speak with Vine Megastar, KC James who in less than 1 year has transformed his career and built an audience of over 2.5 million followers. Plus Dan Chung from NewsShooter.com shares all the hot news from InterBee 2013. Cameras, Lenses and the future of 8K!!
You Will Learn:
2.8 million followers in less than 1 year

The challenges of shooting with iPhone

The raw talent behind KC's brilliant Vines

The Vine community and creative collaboration

Making a living with Vine

Branded vines are mini commercials

How to use Vine to build your own personal brand

The future of Vine and advertising

And much more.
LINKS:
SHOW SUPPORTERS:
Kessler – Innovative Tools for Filmmaking
www.kesslercrane.com
Rule Boston Camera – Buy. Rent. Create.
www.rule.com
PremiumBeat – Exclusive Royalty-Free Music and Sound
www.premiumbeat.com
NewsShooter – Making the real world look as good as cinema
NewsShooter.com
The PremiumBeat.com Song of the Week
Listen to this week's full track here: Take My Hand by Max Brodie
One Of The Guys from Ben Consoli BC Media Productions on Vimeo.