Podcast: Play in new window | Download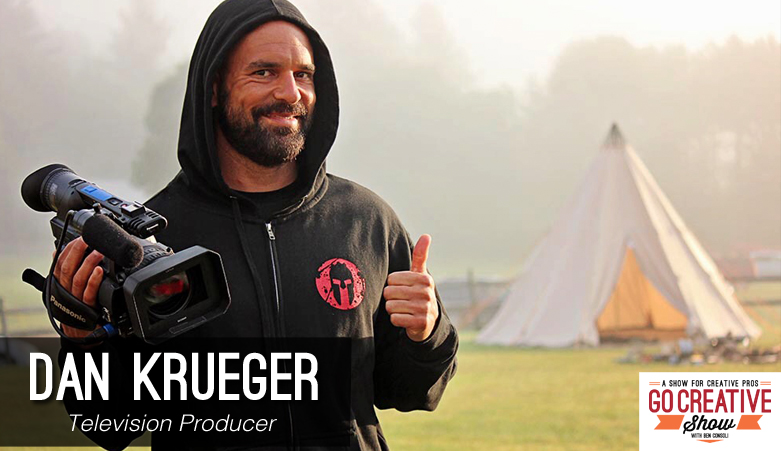 Today we discuss space and educational programing with Dan Krueger, television producer and field producer for the nationally syndicated Fox tv show Xploration Outer Space.
The Go Creative Show is supported by
Kessler – www.kesslercrane.com
Rule Boston Camera – www.rule.com
PremiumBeat.com
NewsShooter.com
Shutterstock

The PremiumBeat.com Song of the Week
Spotlight: Dan Krueger
Television producer Dan Krueger has been working in the production industry for over 15 years. As a field producer for the nationally syndicated Fox show Xploration Outer Space, Dan travels the country managing crews and developing stories for broadcast. We discuss what's different about a field producers role and how he collaborates with talent, network and post production. We also discuss his work producing virtual worlds for Second Life, his social media experience, and how his blogger outreach strategies for Spartan Race helped change the fitness industry.
What does a field producer do

How to target a younger audience on TV

Using public domain footage to help tell your story

PoSSUM academy and the sub-orbital space race
The rise of virtual worlds for Second Life

How people make money with Second Life

What is Blogger Outreach and how does it work

Dan's work with Spartan Race and how it changed the fitness industry

and more…
SOME LINKS MENTIONED IN THE EPISODE:
SUBSCRIBE:
SHOW SUPPORTERS:
Kessler – Innovative Tools for Filmmaking
www.kesslercrane.com
Rule Boston Camera – Buy. Rent. Create.
www.rule.com
PremiumBeat – Premium Royalty-Free Music and Sound
www.premiumbeat.com
NewsShooter – Making the real world look as good as cinema
NewsShooter.com
Shutterstock – Premium Footage and Images
Shutterstock.com
Like this episode? Share!