Cobra Kai and 13 Reasons Why (with Cameron Duncan)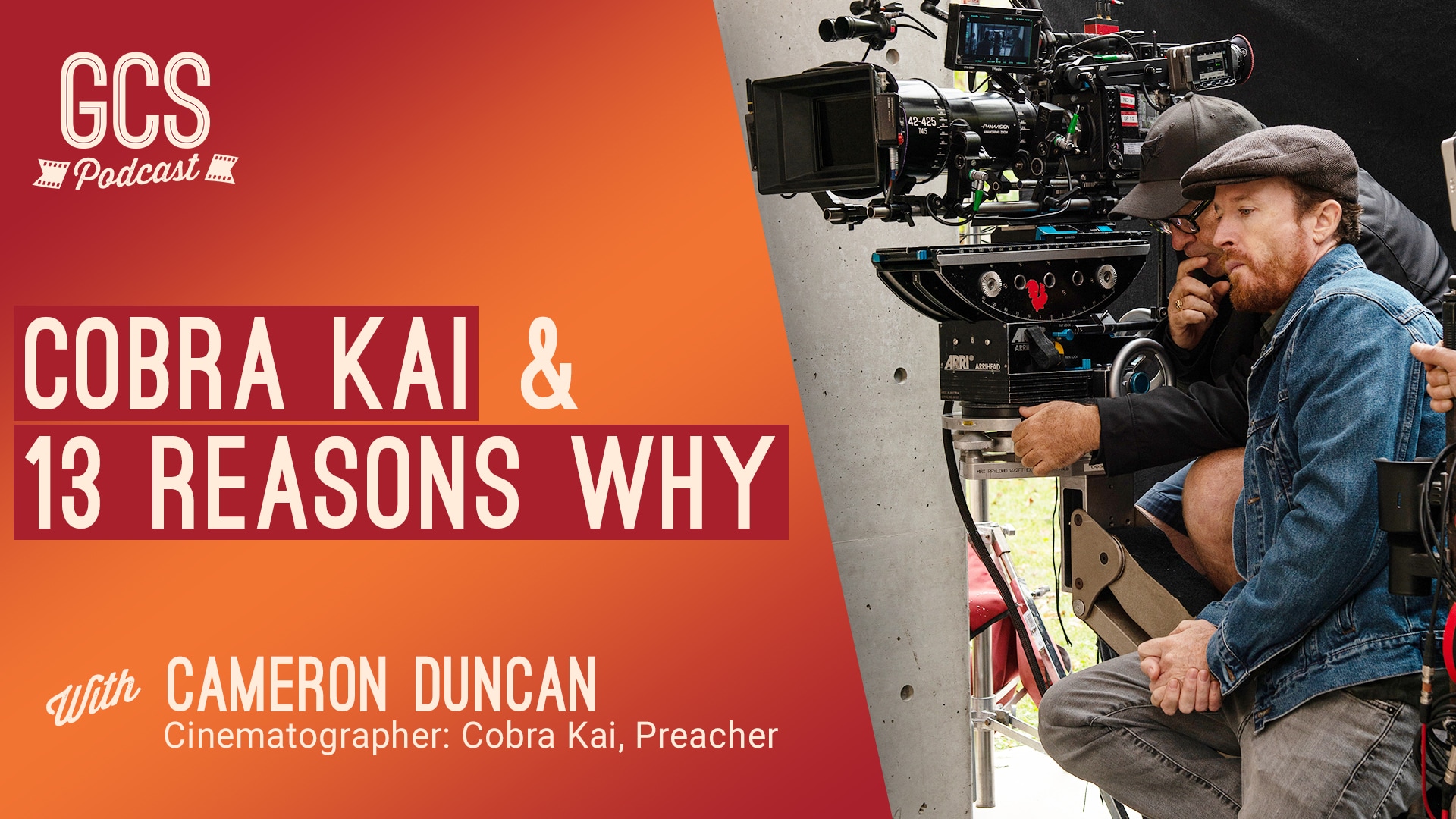 Streaming powerhouse COBRA KAI launched its 3rd season on Netflix. See how it all began with cinematographer Cameron Duncan. Learn how he celebrated the beloved Karate Kid film while also creating a new look for COBRA KAI. Plus, Cameron's experience filming 13 REASONS WHY and PREACHER.
Cameron and Go Creative Show host, Ben Consoli, discuss the importance of coverage for TV, how lighting can help tell a story, how he changed the look for 13 REASONS WHY, the magic of split diopters, and more!
What you will learn in this episode:
Joining COBRA KAI season 1 (01:30)
Reusing the same lenses as KARATE KID (04:27)
Importance of coverage for TV (08:42)
Not sacrificing quality for streaming (12:57)
Using lighting to tell story (16:44)
Why Cameron doesn't rewatch his work (20:23)
Changing the look of 13 REASONS WHY (26:23)
Using the Panavision DXL and shooting anamorphic (33:59)
Experience filming PREACHER (38:49)
How sunlight is different in Australia (42:29)
Challenges of filming with deep focus (48:28)
The magic of split diopters (51:14)
And more!
Show Links
The Go Creative Show is supported by:
MZed – Education for Creatives
https://gocreativeshow.com/mzed