Earth at Night in Color (with Alex Williamson)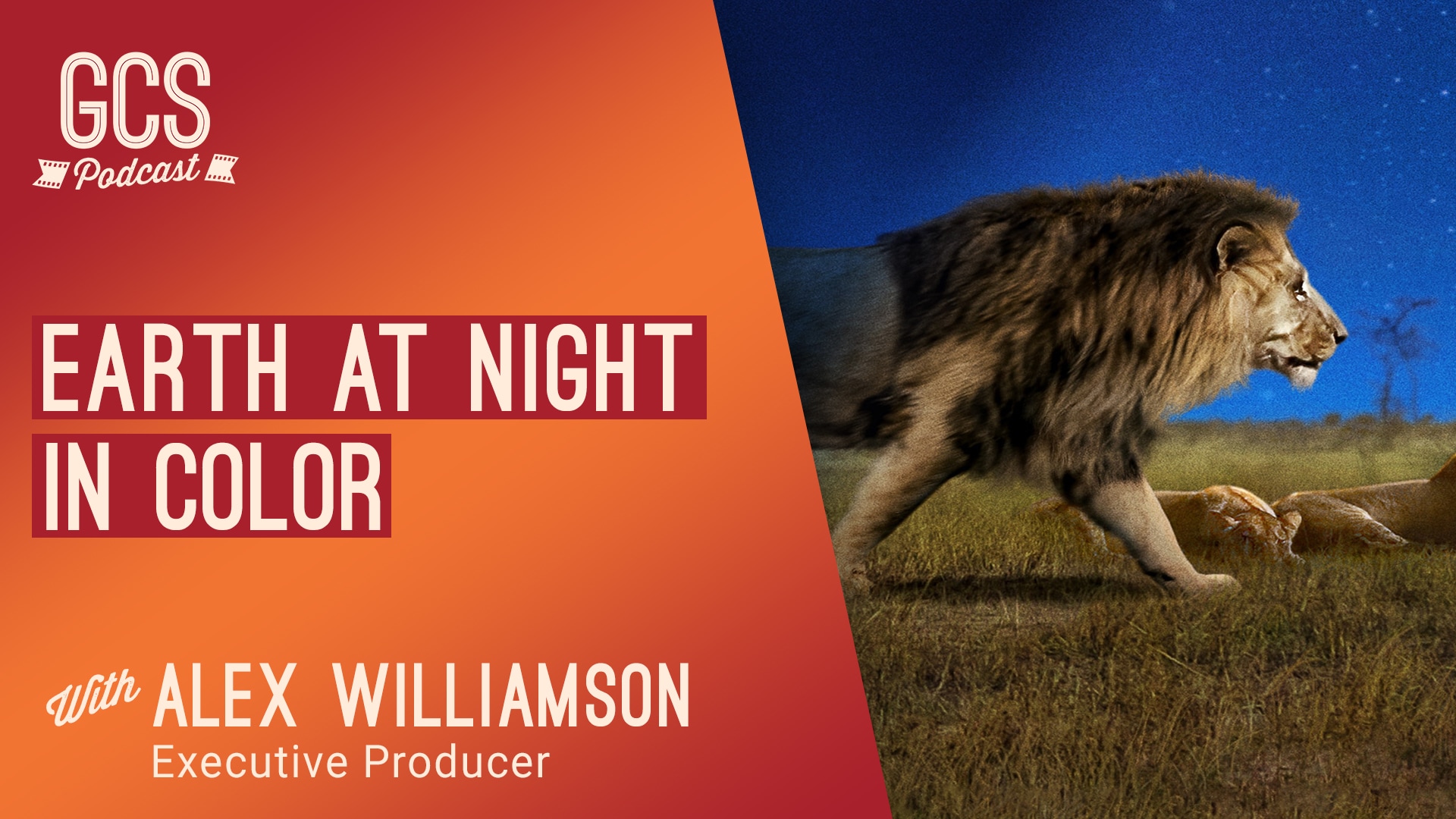 Filming a wildlife documentary series shot entirely in darkness is now a reality! Thanks to technological advances in cameras, lenses and post production, executive producer Alex Williamson created EARTH AT NIGHT IN COLOR on Apple TV+ and gave viewers the ability to see the earth at night in vivid, remarkable color.
Alex and Go Creative Show host, Ben Consoli, discuss using special low-light camera technology and astronomy lenses, the challenges of using moonlight as your primary source of light, maintaining sharp focus in the dark, and more!
What you will learn in this episode:
Filming Earth at Night in Color (02:19)
Using moonlight as your primary light (09:33)
Discovering new animal behaviors (15:24)
Using low-light cameras and astronomy lenses (26:44)
Using lights in the wild (39:07)
Benefits of using infrared light (42:13)
Maintaining a clear image at night (46:02)
Finding the right narrator (51:26)
How production was affected by the pandemic (54:26)
And more!
Show Links
The Go Creative Show is supported by:
MZed – Education for Creatives
https://gocreativeshow.com/mzed