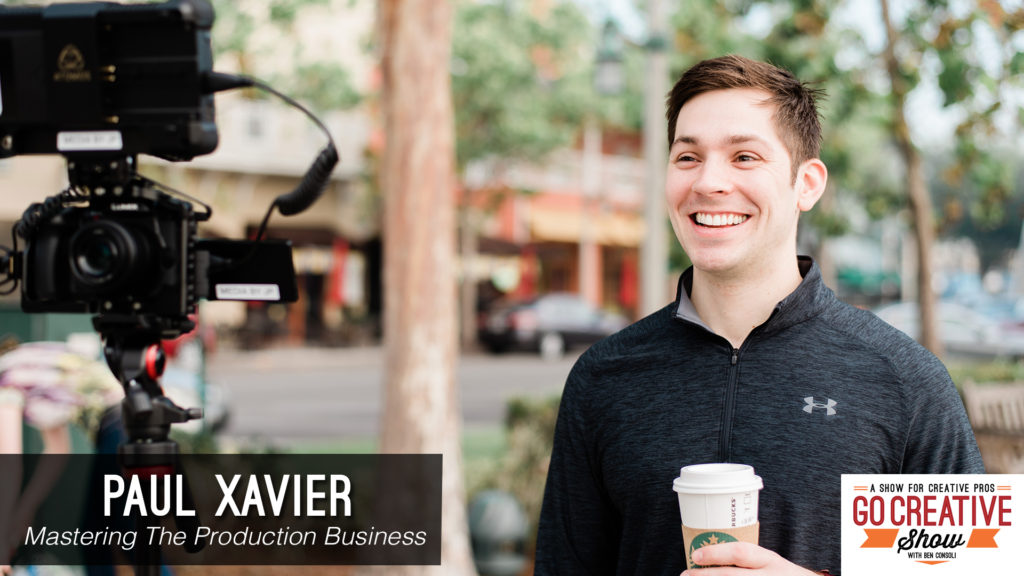 IN THIS EPISODE:
Learn how to master the production and filmmaking business with Paul Xavier, founder of the Next Level Creator's Program. Paul and Go Creative Show host Ben Consoli, discuss the challenges of growing a production business, making money with filmmaking, promoting yourself and your work, getting new clients, and so much more!
The Go Creative Show is supported by
Hedge
Rule Boston Camera
PremiumBeat
Shutterstock
News Shooter

The PremiumBeat.com Song of the Week
What you will learn in this episode
How to make money in the production business
Driving more traffic to your business
Identifying and landing new clients
Why a great video and an effective video may be different
How to promote your video production company or services
Balancing finding clients and doing the work for them
The value of retainer clients
Following the lead of Sandwich Video
Creating your filmmaking brand
And much more.
SUBSCRIBE:
LINKS:
SHOW SUPPORTERS:
Hedge – The fastest way to backup media.
Hedge
Rule Boston Camera – Buy. Rent. Create.
www.rule.com // Rule's Event Page
PremiumBeat – Premium Royalty-Free Music and Sound
www.premiumbeat.com
Shutterstock – Stock footage and photos you'll love
www.shutterstock.com
News Shooter – Making the real world look as good as cinema
NewsShooter.com
Like this episode? Share!