Netflix's The Witcher Cinematography (with Jean-Philippe Gossart)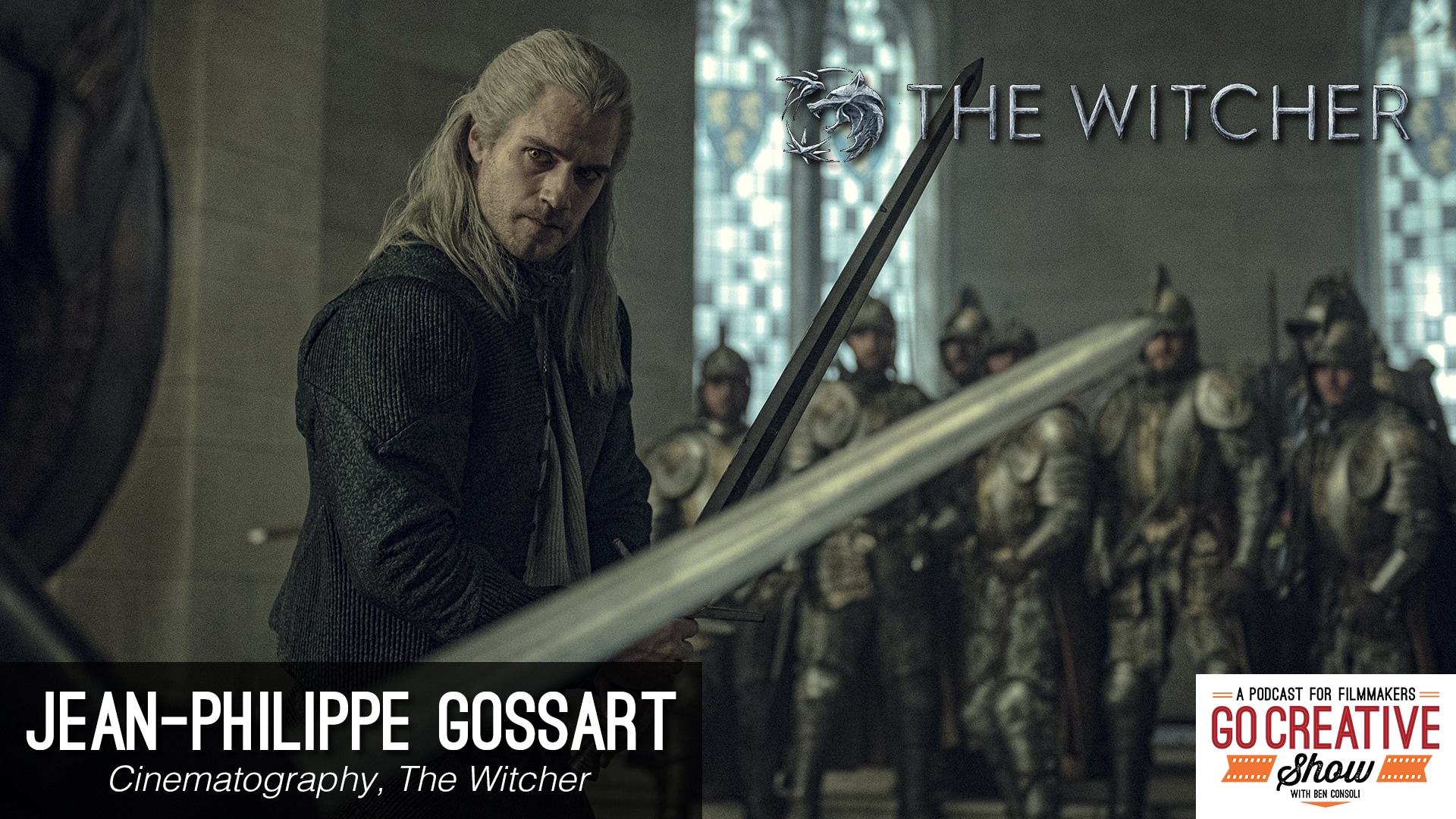 The Witcher on Netflix is one of the year's most exciting new shows, and Go Creative Show takes you behind the scenes with cinematographer Jean-Philippe Gossart.
Jean-Philippe and Go Creative Show host, Ben Consoli, discuss his visual approach to the series, the importance of having second-unit experience, creating a medieval world, the show's camera and lighting package, and more!
What you will learn in this episode:
Jean-Philippe Gossart and COVID-19 (02:27)
Visual approach to THE WITCHER (04:12)
Why it's important to have 2nd unit experience (11:09)
Visually creating a medieval world (14:46)
Approach to lighting THE WITCHER (27:39)
Lighting package used on set (35:21)
The challenges faced when filming the series (38:54)
The shooting schedule (42:14)
The amount of camera coverage they had (44:15)
Challenges of working with animals on set (45:14)
Color grading for THE WITCHER (51:29)
Relationship between VFX and cinematography (55:16)
And more!
Show Links
The Go Creative Show is supported by:
MZed – Education for Creatives
https://gocreativeshow.com/mzed
PostLab – Stress-free collaboration for Final Cut Pro X
https://gocreativeshow.com/postlab