Social Media Strategy (with Rebekah Radice) GCS102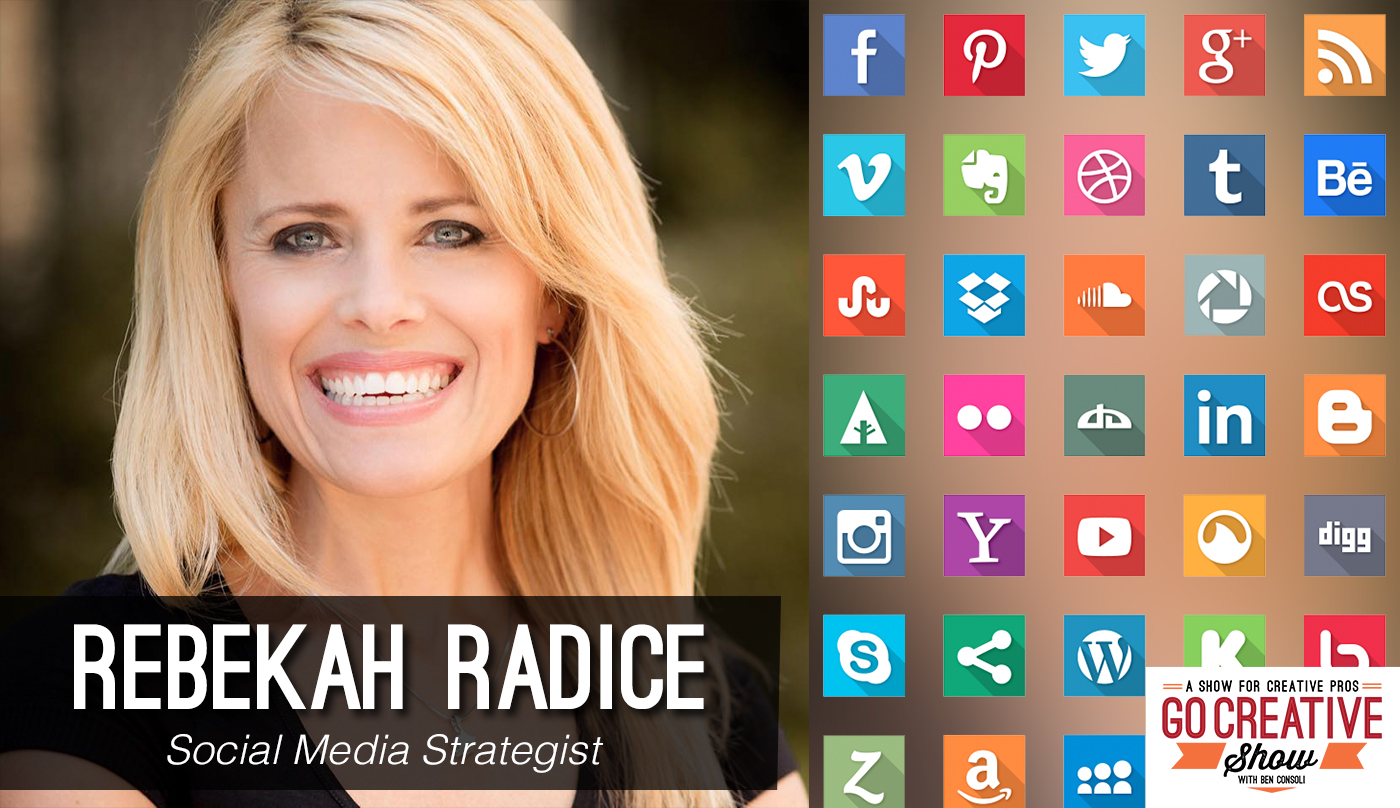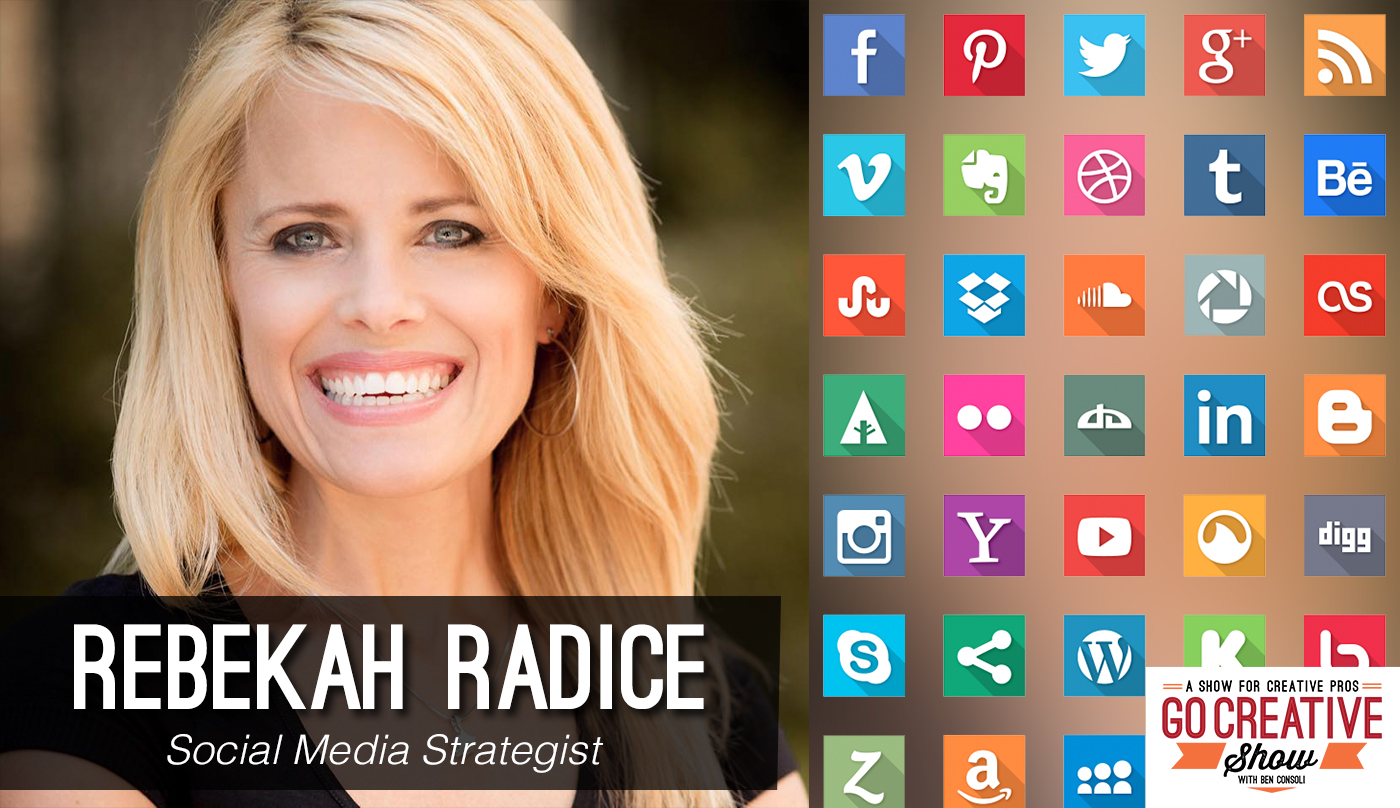 IN THIS EPISODE:
Today we talk with Social Media strategist Rebekah Radice about how you can build your brand, make connections, and find more work using social media.
The Go Creative Show is supported by
Hedge For Mac
Kessler Crane
Rule Boston Camera
PremiumBeat
News Shooter
Shutterstock

The PremiumBeat.com Song of the Week
Listen to this weeks full track: Sunshine Day by Arthur Basov
Spotlight: Rebekah Radice
Rebekah Radice is an award winning content marketer whose entrepreneurial roots, instincts and unstoppable energy create a powerful force for strategic business growth. Social media is a tool and when used correctly can help you build an audience, a network, and even build your personal brand. We've all seen people in our industry rise up through social media, and Rebekah teaches us how to post more effectively, what mistakes to avoid, and how to use social media to drive more business.
How to build an audience with social media

Which social media sites to use

Best practices for posting

What social media mistakes to avoid

How to choose effective hashtags with hashtagify.me

Why LinkedIn could be your most effective social media platform

To tweet or not to tweet, that is the question

Building a personal brand with social media

and much much more!
SOME LINKS MENTIONED IN THE EPISODE:
SUBSCRIBE:
SHOW SUPPORTERS:
Hedge for Mac – The fastest way to backup media.
HedgeForMac.com
Kessler – Innovative Tools for Filmmaking
www.kesslercrane.com
Rule Boston Camera – Buy. Rent. Create.
www.rule.com // Rule's Event Page
PremiumBeat – Premium Royalty-Free Music and Sound
www.premiumbeat.com
News Shooter – Making the real world look as good as cinema
NewsShooter.com
Shutterstock – Premium Footage and Images
Shutterstock.com