The Prom Cinematography (with Matthew Libatique ASC)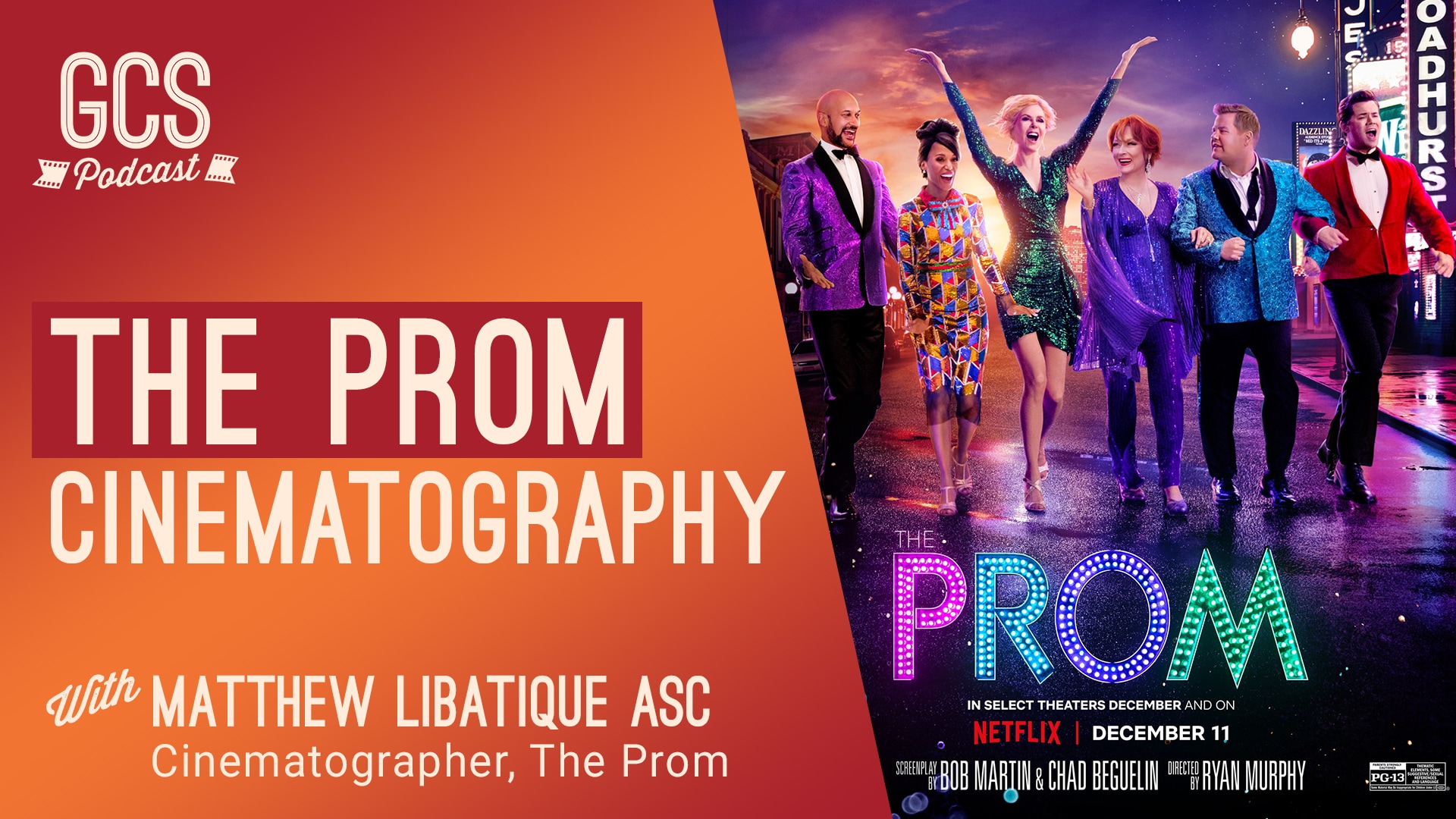 Legendary cinematographer Matthew Libatique ASC joins us to discuss his latest film, Ryan Murphy's adaptation of the Broadway hit musical THE PROM . Learn how Matt flawlessly mixes the dynamic and colorful visuals of Broadway with the subtle realism of suburban Indiana. Cinematographer Matthew Libatique ASC comes on to talk all about it.
Matthew and Go Creative Show host, Ben Consoli, discuss Matt's initial fear of filming a musical, using unique filtration for lens flares, avoiding the chaos of filmmaking, embracing new gear and technology, creating the visual contrast between Broadway and Indiana, and more!
What you will learn in this episode:
Making a musical without musical experience (01:14)
Working with director Ryan Murphy (06:55)
Contrast between Indiana and Broadway (10:31)
Unique lenses and filtration (13:09)
Strong use of colored lighting (22:55)
Lighting "Zazz" (24:57)
Filming Love Thy Neighbor in a mall (29:33)
Lessons learned about camera movement (31:17)
Being shut down due to COVID-19 (36:25)
Avoiding the chaos of filmmaking (39:47)
Lessons learned filming The Prom (47:06)
And more!
Show Links
The Go Creative Show is supported by:
MZed – Education for Creatives
https://gocreativeshow.com/mzed